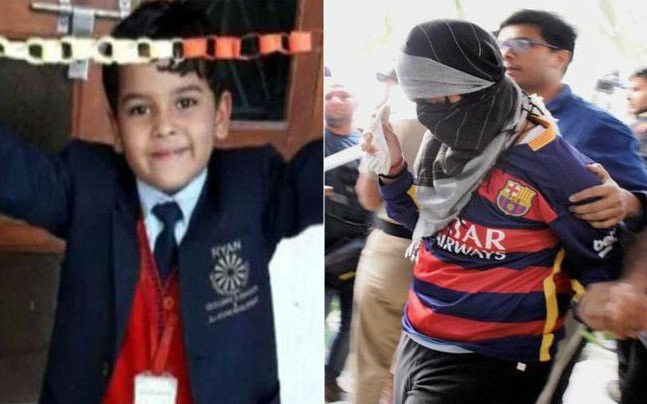 The Juvenile Justice Board on Wednesday is likely to pronounce the verdict pertaining to the juvenile accused in the sensational murder case of Pradyuman Thakur, a class 2 student of Gurugram's Ryan International School. 
On December 8, the JJB had reserved its verdict while hearing the case on the Central Bureau of Investigation's (CBI) application for fingerprints of the 16-year-old accused and the plea of Pradyuman Thakur's father that the juvenile be tried as an adult.
The father of the accused withdrew the plea in which he had alleged that the CBI was needlessly interrogating his son. The juvenile has been lodged in an observation home in Faridabad. 
Earlier, a Gurugram court let off conductor Ashok, observing that the CBI did not submit any evidence against him.
Following Ashok Kumar's release, his wife alleged that her husband was given third-degree torture by the Haryana Police and was forced to confess the crime. 
On December 11, the Supreme Court dismissed a plea for cancelling the anticipatory bail to the Pinto family of Ryan International School.
Ryan group of school's founder-chairman Augustine F. Pinto, his wife and Managing Director Grace Pinto and their son and CEO Ryan Pinto were granted anticipatory bail by the Punjab and Haryana High Court on November 21.
The cold-blooded murder case of Pradyuman took a new dimension after the CBI trashed the probe by the Gurugram police and gave a clean chit to bus conductor Ashok, who was arrested with the charges of murder and sexual assault in connection with the case, and arrested the juvenile.
The probe agency apprehended a Class 11 student of the same school in connection with the murder rejecting the Gurugram Police theory that the killing was the handiwork of school bus conductor Ashok Kumar. 
The CBI claimed that the student allegedly slit Pradyuman's throat to get the school to declare a holiday in order to defer a parent-teacher meeting and an examination.