Follow us on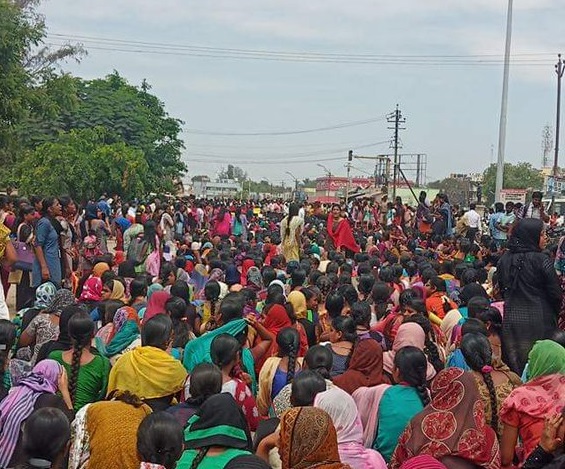 Girls were lured, tortured, threatened before being molested and raped. The gang then used to make a video of the entire cruelty and circulate it on social media. These videos were then used by the members of the gang to further molest the girls. These are the shocking details that have emerged from Coimbatore's Pollachi and rocked the nation. 
Lakhs of women, girls, office goers today took to streets to protest the mass rape in Pollachi over a period. On Thursday, after the Pollachi rape-cum-blackmail case snowballed into a major issue, the authorities, fearing violence following the surfacing of scandalous details, declared holidays in local colleges. 
With national media largely being aloof of the subject, many people took to Twitter to express their anger and lodge a protest. 
Cricketer Ashwin Ravichandran, who has been following the case closely wrote on Twitter: "I would like to reiterate and say 'change is inevitable' but remember we need to be the change and initiate it rather than sit back and complain about authorities or lack of justice." 
Singer Chinmayi Sripaada in series of tweets highlighted how appalling the situation was. 

Earlier, the Madras High Court on Thursday rejected a plea for a special investigation team probe, saying the Central Bureau of Investigation has already been told to probe the case. The CBI will investigate the two cases which were originally registered at the Pollachi East Police Station, Coimbatore district, last month.
On Wednesday and Thursday scores of students, lawyers and members of women's organisations took to the streets demanding action against the accused. Students boycotted classes and staged sit-ins demanding stringent punishment, news agency IANS reports. 
By the time this report was being filed, police had taken four accused in custody with more arrests imminent. Tamil Nadu Police has arrested Thirunavukkarasu (26), Sathish (29), Sabarirajan (25) and Vasanthakumar (24)  under the Goondas Act which enables them to keep them in custody without bail for a period up to one year.