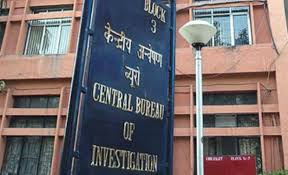 The Central Bureau of Investigation on Friday conducted searches at 20 premises in five states, belonging to Mehul Choksi, who is the Managing Director of 'Gitanjali Gems' and uncle of billionaire jeweller Nirav Modi.
The searches by the agency covers six cities in five states, in connection with the fraud involving Nirav Modi, Mehul Choksi and other family members.
Meanwhile, Choksi has also been issued a diffusion notice of the Interpol along with Nirav Modi, his wife Ami and brother Nishal. 
Nirav, who was alleged to have carried out fraudulent transactions worth over Rs 11,400 crore in Punjab National Bank, had left the country in the first week.of January. 
The 46-year old, who holds an Indian passport, left India on January 1, while his brother Nishal, a Belgian citizen, departed from the country on same day. 
However, whether they travelled together has to be probed.
Modi's wife Ami, a US citizen, left on January 6 and his uncle and business partner Mehul Choksi, the promoter of Gitanjali jewellery chain, left on January 4, the officials said. 
According to a latest report, CBI officials have reached the residence of former PNB Deputy Manager Gokulnath Shetty's residence in Malad, who had been untraceable since a few days. 
Earlier today, 8 more employees of the Punjab National Bank were suspended taking the count to 18.