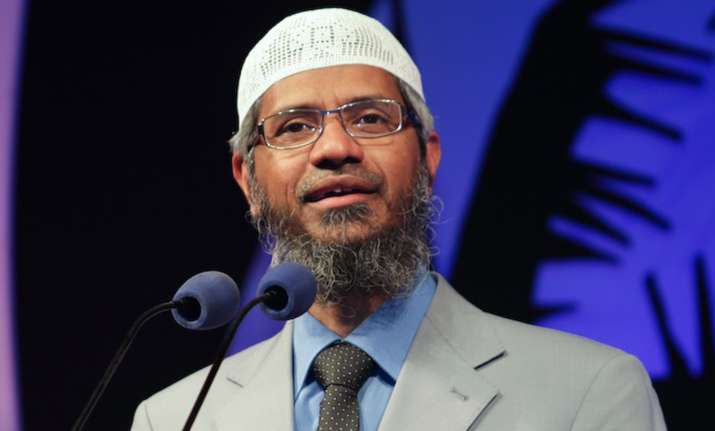 A special PMLA court in Mumbai today issued a non-bailable warrant (NBW) against controversial Islamic preacher Zakir Naik in connection with a money laundering case. 
The Enforcement Directorate sought the NBW against Naik, saying that the preacher has not joined the investigation so far. 
The central probe agency, which moved the court earlier this week, had said that although Naik was served summons repeatedly, he had failed to appear before it. 
It said Naik needed to be questioned in connection with the money laundering. 
The ED registered a criminal case against Naik and others last December after taking cognisance of an National Investigation Agency (NIA) complaint under the Unlawful Activities (Prevention) Act. 
The ED is looking into the charges of alleged illegal funds laundered by the accused in the case and the subsequent proceeds of crime thus generated. 
The ED last month attached assets worth Rs 18.37 crore of Islamic Research Foundation (IRF) and others in connection with its money laundering probe. 
The agency issued a provisional order under the Prevention of Money Laundering Act (PMLA) attaching mutual funds worth about Rs 9.41 crore and five bank accounts containing deposits worth Rs 1.23 crore in the name of IRF.
It had also issued four summons to Naik to depose before it, but the agency said the preacher has "avoided" all of them. 
Naik is also being investigated under an anti-terror law and has been issued multiple notices by the NIA, asking him to appear before it. 
Naik, 51, has been booked along with unnamed IRF officials under section 153-A (promoting enmity between different groups on grounds of religion and doing acts prejudicial to the maintenance of harmony) of the IPC, besides various sections of the Unlawful Activities (Prevention) Act (UAPA).
The Centre had declared his IRF, an NGO based at Dongri in south Mumbai, an unlawful organisation under the UAPA. 
He is believed to be staying in Saudi Arabia to evade arrest after some perpetrators of the Dhaka terror strike last year claimed they were inspired by him.
Naik has rejected all allegations of involvement in terror-related activities and opposed ban on the IRF.