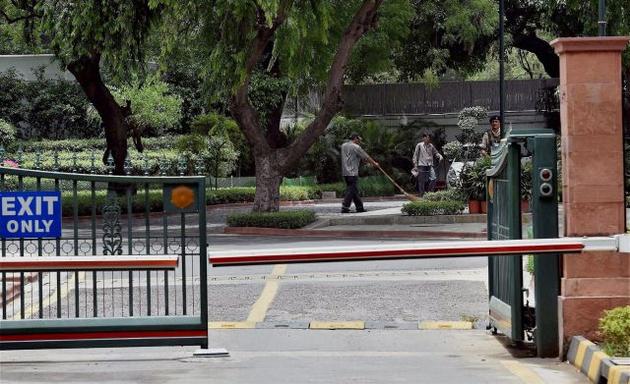 Prime Minister Narendra Modi's residence at Race Course Road will now have a new address as the area has now been renamed as Lok Kalyan Marg.
PM's 7 RCR residence will now be addressed as 7 Lok Kalyan Marg.  
The decision was taken at a meeting of New Delhi Municipal Council (NDMC).  
Announcing the decision, Delhi Chief Minister Arvind Kejriwal said, "There were some suggestions in NDMC meeting, but consensus was that Race course road be now called Lok Kalyan Marg." 
BJP MP Meenakshi Lekhi was also present with him in the press conference.  
Meenakshi Lekhi, Lok Sabha MP from New Delhi, had demanded to rename Race Course Road, on which the Prime Minister's official residence is located.  
Lekhi on Tuesday proposed to NDMC to rename Race Course Road as 'Ekatma Marg' based on the philosophy of her party's ideologue Deendayal Upadhyay. She said that the existing name, Race Course Road, "does not match with Indian culture". 
Race Course Road was named after the Delhi race course, part of Delhi Race Club, established in 1940. 
In August last year, Aurangzeb Road in Lutyens' Delhi had been renamed as Dr A P J Abdul Kalam Road in honour of the late President. NDMC had taken the decision after East Delhi BJP MP Maheish Girri proposed the move to "correct the mistakes made in our history".