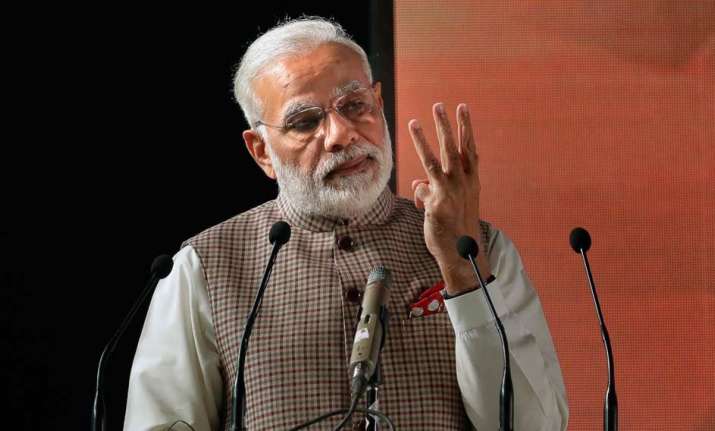 The prestigious Gallup International's annual survey 'Opinion of Global Leaders' has ranked PM Narendra Modi among the top three leaders of the world.
The top spot in the survey went to French president Emmanuel Macron with a net score of 21 followed by German chancellor Angela Merkel with a net score of 20. 
Bharatiya Janata Party (BJP) president Amit Shah on Friday congratulated the prime minister for ranking third in the global leaders survey. "Congratulations to PM Shri @narendramodi on featuring very prominently on the Gallup International's prestigious annual survey  'Opinion of Global Leaders.' This yet again illustrates the faith placed on PM Modi by every Indian and his standing globally", BJP chief Amit Shah tweeted.
"Time and again, the world has taken note of the record developmental strides under PM @narendramodi as well as the structural reforms and transformation the Modi Government is bringing in," he added.
As per the survey, PM Modi was ahead of the likes of US president Donald Trump, Chinese President Xi Jinping, Russian President Vladimir Putin, UK's PM Theresa May, Israel's Benjamin Netanyahu amongst others.
Around 53,769 persons were interviewed in this survey that was conducted across 50 countries.