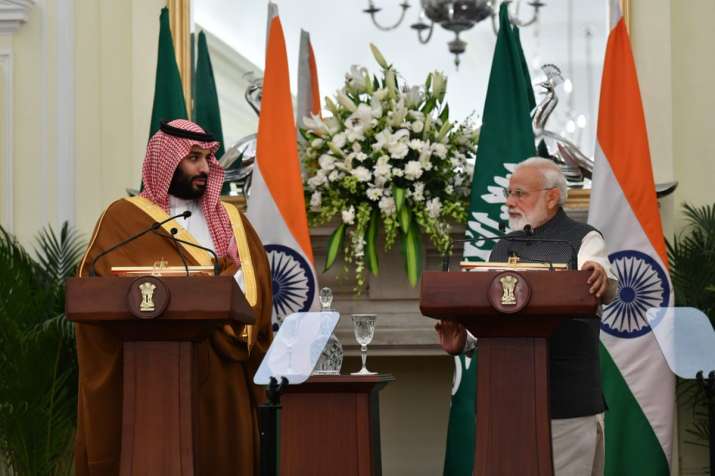 Prime Minister Narendra Modi on Wednesday said that Pulwama terror attack was a cruel symbol of attack on humanity, adding it was important to get the terrorists and their supporters punished.
PM Modi further said that both India and Saudi Arabi have identical views on fighting terrorism.
Addressing a joint press conference with visiting Saudi Crown Prince Mohammad bin Salman, PM Modi said that Saudi Arabia was the most valuable partner of India.
However, the Saudi Crown Prince didn't utter a word on Pulwama terror attack during his address.
Welcoming Saudi investment in India, Prime Minister Narendra Modi said, "Saudi Arabia is one of India's most valuable strategic partners. Our relations have grown stronger. I welcome Saudi investment in Indian infrastructure."
The prime minister said that the two countries will form a strategic council. PM Modi also added  that the two countries will now hold bilateral summit meetings every two years. He also added that the two countries will take trade relations to new heights.
The Saudi Crown Prince, in his address, said that extremism and terrorism are common concerns for the two countries. Though the Saudi prince offered to cooperate with India on all fronts including intelligence sharing, he preferred to keep mum on Pulwama terror attack.
"We would like to tell our friend India that we'll cooperate on all fronts including intelligence sharing. We'll work with everyone to ensure a brighter future for our upcoming generations," Mohammad bin Salman said.