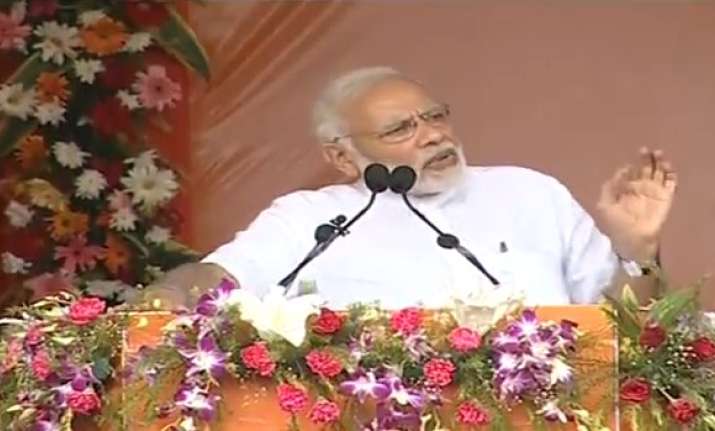 Prime Minister Narendra Modi on Saturday launching the revival work of Talcher fertiliser plant in Odisha and said that his government is committed to fulfill the dreams which should have been fulfilled long ago. 
Addressing a public gathering on the occasion, PM Modi took a dig at former PM Rajiv Gandhi and said the previous governments were aware about the problems facing the common man but did little to resolve them. 
Referring to Rajiv Gandhi's famous assertion that only 15 paisa out of a rupee sanctioned by the Centre for welfare of people reaches beneficiaries, PM Modi said, "They knew about the 'bimari'(illness) but had no vision to solve it."
The BJP government's decision to directly transfer money to bank accounts of beneficiaries has done away with the practise of middlemen in implementation of any welfare scheme, he added.
PM Modi also urged Odisha Chief Minister Naveen Patnaik to link the people of the state with the Ayushman Bharat health insurance scheme. The scheme provides Rs 5 lakh health insurance to the people.
The Talcher fertiliser plant will start production in 36 months with an investment of Rs 13,000 crore. "Around 4,500 people will be employed in the region. It would also reduce India's dependency on importing gas and urea," PM Modi said.
"Odisha had lost hope of the fertiliser plant but we did it despite several hurdles. We vowed that with new energy and new speed, we will take the country to a new height," he said.  
WATCH: PM Modi launches revival project of Talcher fertiliser plant in Odisha