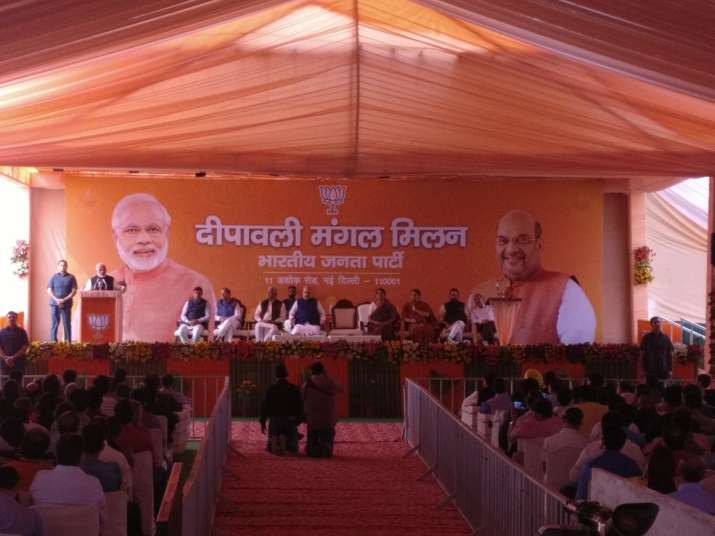 Prime Minister Narendra Modi along with BJP president Amit Shah on Saturday attended 'Diwali Milan' programme at the BJP headquarters in New Delhi.
"Nowadays, you complain that we do not get to sit and chat like we used to...there was also a time earlier when I used to speak to you but could not find you...Times have changed and that has created a crunch for us to interact with each other," PM Narendra Modi said while addressing the journalists.
PM Shri @narendramodi interacting with media during Deepawali Milan Samaroh at BJP HQ. pic.twitter.com/pX0Wh2cimZ

— BJP (@BJP4India) October 28, 2017
"It is nice to meet my friends from the media without their cameras, papers, and pens. We have a long association with each other and there is an understanding with which we all work for the country," he added.
The prime minister, while addressing the media, said that country has witnessed the positive role played by media in making the Swachh Bharat Mission a success.
"Democracy in political parties is a subject people should know more about. We need to have transparency in the recruitment that political parties do," he said.
Union Minister Smriti Irani and senior party leaders including GVL Narsimha Rao, Sambit Patra were also present at the event.