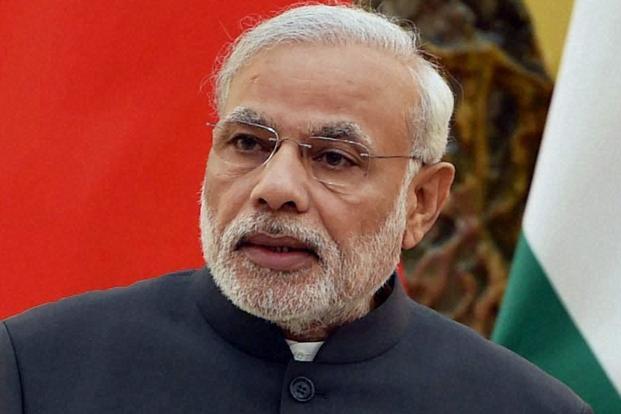 After authoring a book on the issue, Prime Minister Narendra Modi will now address students' examination-related concerns in person on February 16 at Talkatora Stadium here where school students from across the country are expected.
Making the announcement on Thursday, Human Resource Development (HRD) Minister Prakash Javadekar said he had directed the state education ministers to relay the programmes in all schools and colleges. 
"We all know about the book now ('Exam Warriors' written by Modi), but since exams are a big exercise where around 29 crore school children and three crore colleges students take part... So, this is not a political topic, it's a household topic. 
"To address the students' concerns, Prime Minister will hold a 'Pareeksha Pe Charcha' on February 16, where he will tell the children how to give stress-free examination," Javadekar told media persons. 
"I have recommended to education ministers of all states (except West Bengal) to relay the programme in institutions of learning at all levels," he added. 
The Minister also said that the government would implement its Prime Minister Research Fellowship scheme from this academic season, under which 1000 meritorious B.Tech students would get scholarship of Rs 70,000 and a one time research grant of Rs 2 lakh. 
The scheme which has been allocated a total budget of Rs 1,650 crore, was given the cabinet approval on Wednesday.
"This is the most ambitious scheme...this is the biggest scholarship for research. At present, the maximum amount any scholarship gives is Rs 28,000," Javadekar said. 
He said that the scholarship holders would also be exempted from doing masters and allowed to enrol directly for Ph.D.
"Only those countries advance which are innovating. We are not an innovating country... Our attempt is to turn the 'brain drain' into 'brain grain', which we will achieve by providing guidance, research facilities and scholarships -- things for which our students go to foreign shores," said the Minister.
In his new book, Modi has set out to provide "a handy guide" for students in India and across the world.
"This book seeks to add to the debate and discourse around the importance of stress-free examinations and the need to pursue knowledge over marks. It aims to be a catalyst that will trigger discussions whose ultimate beneficiaries will be our Exam Warriors. The more we talk about these issues, share our views and experiences and learn from others, the greater will be the chances of ensuring that our children have the fun-filled childhood that they deserve. 
"It is our collective duty to ensure that their childhood is not overshadowed by the burden of exams and the constant anxiety of 'what do I do next," Modi mentions in the author's note. 
The Prime Minister also mentions that the idea of the book came from the various "Mann Ki Baat" episodes that he did on the subject of school exams. He recalls that many students had written to him, saying that those episodes "helped them immensely in their preparation" and reduced their pre-exam stress.
In the book, Modi presents 25 mantras for young students to fight the exam stress. "I have also written about other aspects, such as why one must always pursue one's passion, try to discover oneself, and why youngsters must play, travel extensively and devote some time in the service of the society," he adds. 
He has also thanked the parents and guardians for "the crucial role they play" and has sought their "continued support in encouraging our exam warriors". 
Modi ends his Author's note by welcoming feedback and "more ideas on the questions" that he raises in the book. 
The 189-page book carries rich illustrations and is printed on fine paper. The book, published by Penguin India and BlueKraft Digital Foundation, is priced at Rs 100 only. Notably, books of similar length and genre from the same publishing house are priced anywhere between Rs 250 to Rs 400.