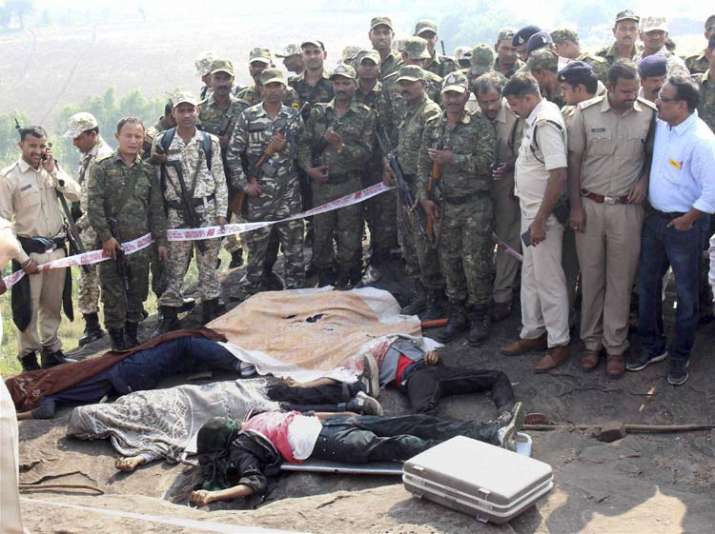 The alleged encounter of eight Students Islamic Movement of India (SIMI) activists in Bhopal reached to the doorstep of Madhya Pradesh High Court on Thursday with a PIL seeking a judicial probe into the killing on October 31. 
The petition was moved by Awadhesh Bhargava, a journalist and social worker in Bhopal, who raised doubts over the veracity of the encounter. 
"The action of the authorities amounts to violation of human rights and it is an abuse of process of law," the petition said while seeking a judicial investigation into the police action. 
The eight SIMI activists, who pulled off a daring prison break and escaped in the wee hours on Monday after killing a security guard at the Bhopal Central Jail, were gunned down in an encounter at Malikheda on Bhopal outskirts hours later. 
While CID is probing the alleged encounter, a separate investigation is on into the jailbreak. 
Contradictory statements by Anti-Terrorism Squad (ATS) chief Sanjeev Sami, Bhopal range Inspector General of Police Yogesh Choudhary and MP Home Minister Bhupendra Singh have only created confusion over the authenticity of the encounter. 
(With PTI inputs)