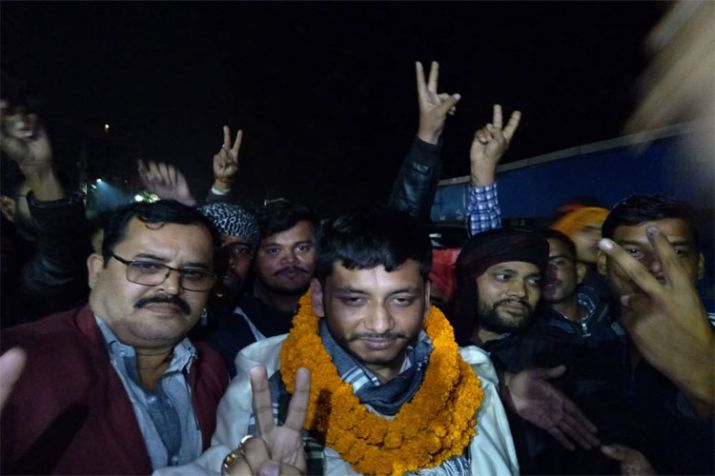 Janata Dal - United (JD-U) candidate Mohit Prakash bagged the post of president while the Akhil Bharatiya Vidyarthi Parishad (ABVP) won posts of vice-president, chief secretary and joint secretary in the results announced for Patna University Students Union (PUSU) elections on Thursday. 
While Anjana Singh has been elected as the vice-president, Manikant Mani and Raja Ravi have won chief secretary, joint secretary posts respectively. The JD-U also managed to win the post of treasurer which went to Kumar Satyam.
Altogether there were 114 candidates in the fray for a total of 29 posts. Nearly 58.5 per cent polling was recorded during the PUSU elections.
The polls were held amid a charged atmosphere following the attack on JD-U's national Vice President Prashant Kishor on campus on Tuesday. Kishor had gone to meet Vice-Chancellor Rash Bihari Prasad Singh when a group of students vandalised his vehicle.
Rival student unions have been demanding arrest of Kishor for breaking the model code of conduct. An election strategist-turned-politician, Kishor joined the JD-U a few months ago and is spearheading the party's efforts to widen its network.