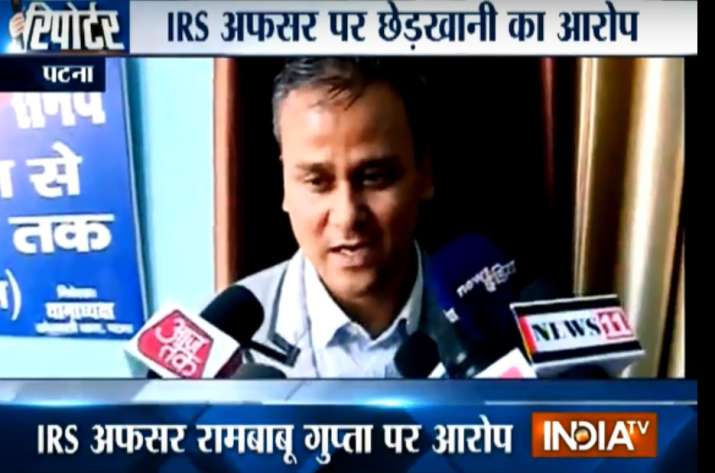 A Patna-based IRS officer has been accused of sexual molestation by one of the female students of the coaching centre run by him. 
The teenage student has alleged that IRS officer Ram Babu Gupta tried to molest her behind the closed door of his office. 
The student's parents have filed a police complaint in the matter. 
According to the complaint, Gupta called the student in his office and asked her to close the door. The student hesitated but he urged her to shut it. 
"As soon as she closed the door, Gupta grabbed her. She escaped and ran away somehow," said victim's father. 
The student, who hails from Sikkim, lives at the hostel run by Gupta. Other students at the hostel alleged that it was fifth incident of this nature. 
"There have been several other cases, but they were oppressed. I commend my friend for raising her voice against the exploitation," a student told media. 
Gupta, however, seemed unfazed by the allegations. Laughing and smiling before the media, te accused said that he was being targetted for scolding two students on Valentines'Day. 
"A boy and a girl from my hostel had posted an objectionable photo on social media on Valentines'Day. I scolded them for it. Perhaps, a little hard, so they are now trying to get back at me," the IRS officer claimed.
Watch video: Teenage student accuses IRS officer of sexual harassment