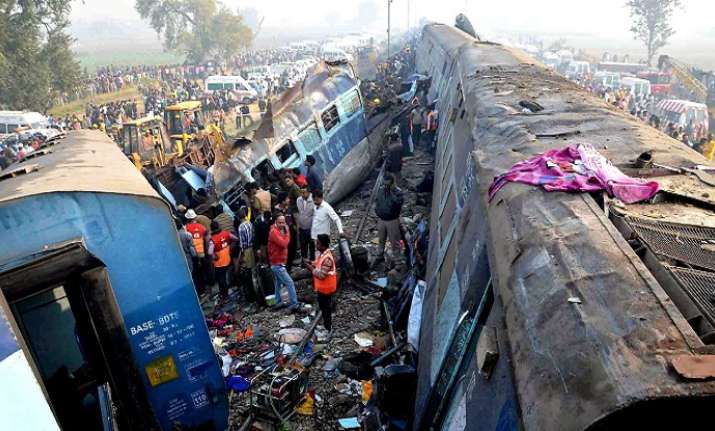 Out of the 410 tickets booked on the IRCTC website, accounting for 695 passengers of the unfortunate Indore-Patna express that derailed on Sunday killing at least 120 lives and leaving around 100 injured, only 126 (accounting for 209 passengers) included the recently announced travel insurance that costs less than Re 1. 
According to a Times of India report, only 128 passengers travelling on 78 of the 126 tickets are eligible for the insurance payout as other passengers who opted for insurance cover were to board the train from Kanpur onwards. 
The IRCTC website had in October this year started offering optional travel insurance of Rs 10 lakh for just 92 paise to its passengers. 
Under the scheme, a passenger with insurance is eligible for Rs 10 lakh in the event of death or total disability, up to Rs 2 lakh for hospitalisation expenses, and Rs 10,000 for the transportation of a mortal remains from the site of accident or any other untoward incident – terrorist attack, dacoity, rioting or arson. 
The insurance facility is available to passengers who book the e-ticket, excluding for suburban trains, irrespective of the class of the ticket. 
"The premium is just 92 paise, so lack of awareness or sheer negligence while booking tickets may be the reason why so many passengers failed to opt for insurance," a railway official was quoted by Times of India as saying. 
In one of the worst rail disasters in the country, at least 120 persons were killed and around 100 injured before dawn on Sunday when 14 coaches of the Indore-Patna Express derailed near Kanpur.
The tragedy occurred when the coaches of the Patna-bound train ran off the rails shortly after 3 a.m. near Pukhrayan station, about 60 km from Kanpur city in Uttar Pradesh, railway and police officials said.