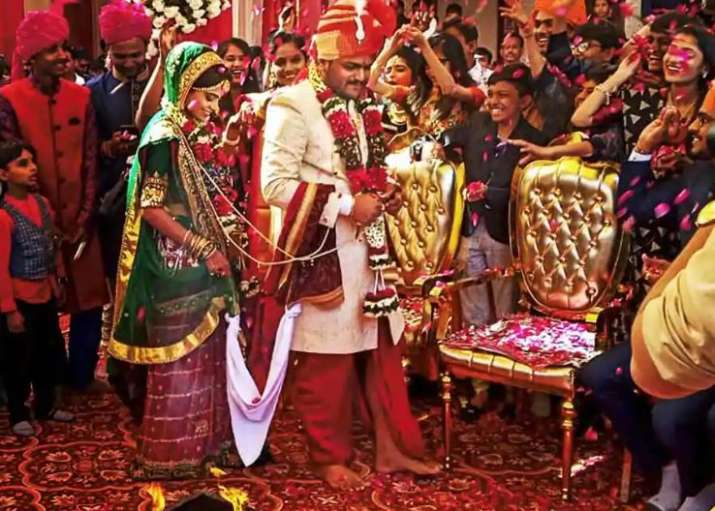 Patidar leader Hardik Patel on Sunday tied the knot with his childhood friend Kinjal Parikh at a ceremony in Gujarat's Surendranagar. 
The 25-year-old married his friend at a simple ceremony in Digsar village of Muli Talika.
About 100 guests were present at the ceremony, 50 from each side. The wedding took place as per the Patel rituals.
According to reports, Kinjal belongs to the Parikh-Patel community. She is a graduate and is currently pursuing her law degree.
It was in 2016 that Hardik's engagement was announced with Kinjal when he was lodged in Lajpore jail for a sedition case registered against him. 
SEE PICTURES FROM HARDIK PATEL'S WEDDING CEREMONY: