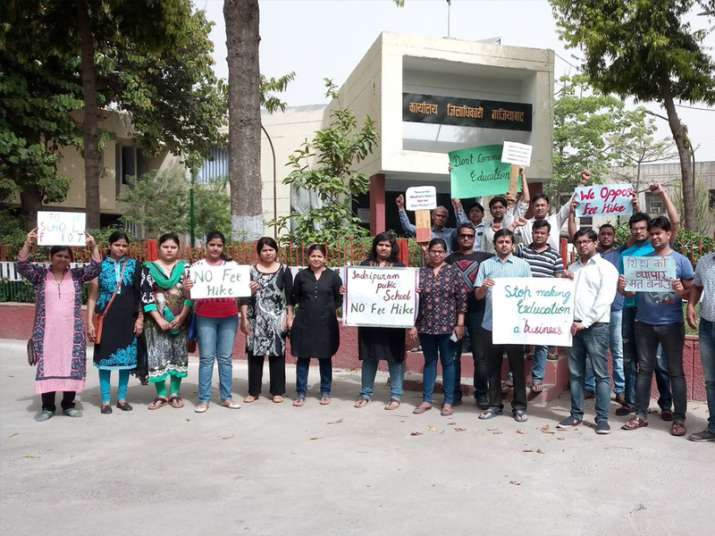 Furious over the random fee hikes by private schools, members of the Parents' Association in Ghaziabad district of Uttar Pradesh today protested outside the office of District Magistrate Nidhi Kesarwani here. 
Parents have been protesting outside several schools in the district for the last few days against the steep hike in fees. But the schools have refused to budge from their stand, forcing the agitating parents to approach the DM. 
Protesting parents said that they want an immediate rollback of hiked fees by the schools, which they termed completely unacceptable and unjust.
Speaking to reporters, Kesarwani said that notices were issued to schools after the administration was apprised of the development. 
"Notices were served to the schools against whom complaints were received. However, they have filed their replies. We have recommended to cancel their NOC. A separate committee has also been formed to study the fee hike. The administration will surely take note of the complaints filed by parents," the DM said.
The protests have gained momentum after the BJP came into power. The Yogi Adityanath government has said that it will soon bring a legislation to regulate fees in private schools.