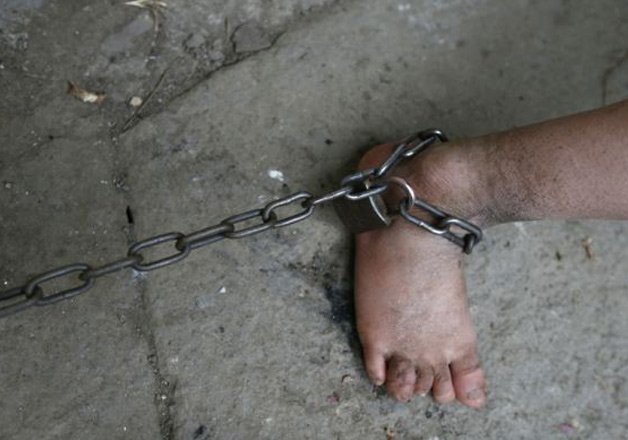 The police on Tuesday booked a Myanmar refugee couple living here for allegedly putting their 11-year-old son in chains to prevent him from running away from a madrasa in Bhatindi, on the outskirts of Jammu city. 
The boy's parents and the head moulvi at the madrasa, identified as Abdul Gafoor, told the police that the boy had run away from the madrasa earlier, too. His mother brought him back on Saturday and put chains on his feet to stop him from running away again. 
The police acted after a picture of the minor in chains in the madrasa went viral on social media yesterday. 
Media persons made a beeline at the madrasa in Bhatindi belt of the city after the incident.
"The picture of the boy with feet cuffed in chains has drawn our attention as it went viral on social media," a senior police officer said.
During investigation, it was found that parents had put the boy in chains in bid to prevent him from running away from the madrasa. "The parents have been booked under Juvenile act," he said.
"I have chained my son as we were fed up with his running away from home and madrasa frequently," the boy's mother said.
Someone from a nearby madrasa took a picture of the boy in chains and posted it on social media out of rivalry, police said.