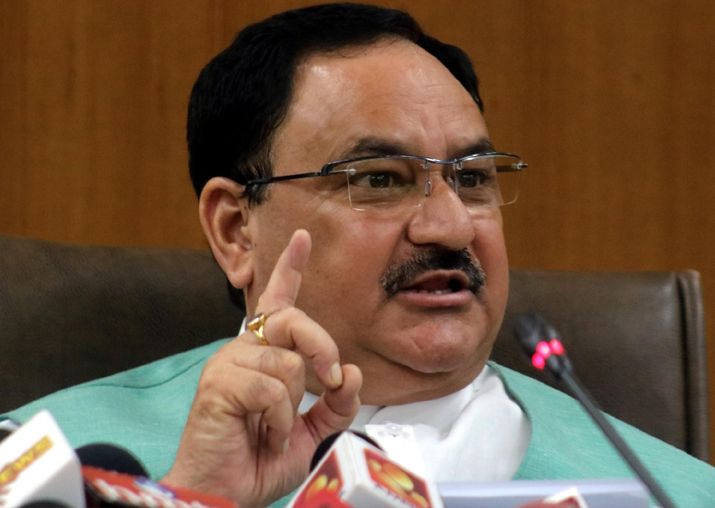 The Akhil Bharatiya Pan Vikreta Sangh, a pan-India pan sellers' association, on Thursday urged Health Minister JP Nadda to roll back an advisory that bars them from selling non-tobacco products, saying it would affect their livelihood.
The advisory, which is likely to affect around 75 lakh small retailers, was issued to the state governments by the Health Ministry on September 22, 2017.
It prevents authorised shops selling tobacco products from dealing with other products such as toffee, candy, chips, biscuits and soft drinks -- products essentially meant for children.
The association urged the government to provide government jobs to all the retailers whose business is affected by the decision.
A delegation of the association met Nadda over the issue and urged him to withdraw the advisory.
"We met Nadda and he has assured he will look into the matter and issue appropriate communication to correct any misunderstanding," said a statement from the association.
Ever since the advisory was issued, the trade associations have been holding demonstrations in various states against it, saying that their livelihood depends on selling both tobacco and other items of everyday use such as bread, eggs, juices, soft drinks, wafers and more.
"If this suggestion is not rolled back, small retailers will be forced to resort to illegal activities to survive, which will make these susceptible members of the society further vulnerable," said Ram Ashrey Mishra, President, Akhil Bharatiya Pan Vikreta Sangh.
"This move is against the government's promise of 'Sabka Sath Sabka Vikas' and will have a mass-scale destructive effect on peaceful jobs and livelihoods." 
Calling the advisory grossly unfair and a draconian suggestion, the association said: "This will have a life-threatening effect on our families. All our family members are deeply troubled and stressed.
"Any forced reduction in the products sold by us will have a severe financial impact on us as we have regular fixed clientele and some of them will permanently leave us if we are not able to cater to their needs."
"In any locality, there is no restriction to the number of petty retail outlets which exist next to each other. If we are forced to sell only one kind of goods, there will not be enough customers to make it viable to earn livelihoods," added the statement.