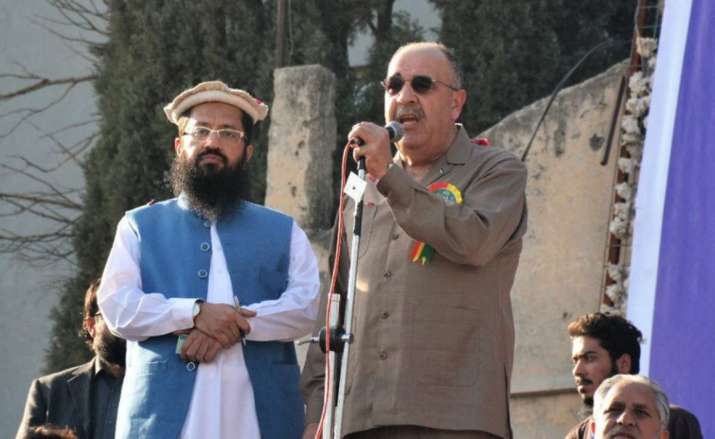 Palestine has denied reports that its ambassador to Pakistan was reinstated after being recalled for his presence at a rally by Hafiz Saeed. 
Categorically denying the reports by Pakistani media, the Palestine Embassy in New Delhi told news agency ANI that former Palestinian Ambassador to Pakistan Walid Abu Ali was 'very much in Palestine'. 
"We don't know from where you got this information about Palestine Ambassador to Pakistan being reinstated. As per our knowledge he is very much in Palestine as of now," an embassy official said. 
"We deny this information. Our ambassador in Pakistan is in Palestine and our position was declared by our official statement which we have published last week," Palestinian Foreign Ministry added. 
In last week's statement Palestine had expressed "deep regrets" and assured India that they are taking serious cognisance of their ambassador's presence at this event. 
However, earlier today, Pakistani media reported that Ali was reinstated to his position, a news now stand denied. 
Palestinian diplomat Walid Abu Ali was recalled by his government last week after India raised strong objection to his presence at a rally organised by the Difa-e-Pakistan Council (DPC) to protest the US decision on Jerusalem. He had shared the dais with Jamaat-ul-Dawa (JuD) chief Hafiz Saeed during the rally. 
In reaction to India's protest, Palestinian Ambassador to India Adnan Abu Al Haija had confirmed that Walid Abu Ali has been recalled and that the Palestine government has told Ali that he was not anymore its envoy to Pakistan.
Ali's presence at the JuD rally was seen as a huge setback between Indo-Palestinian relations as India risked its close ties with the United States by voting against it in UNGA and favouring Palestinian claim to East Jerusalem. And Palestinian envoy's meeting with a wanted terrorist by India hurt the relations between the two nations.
Prime Minister Narendra Modi is expected to visit Palestine in February.