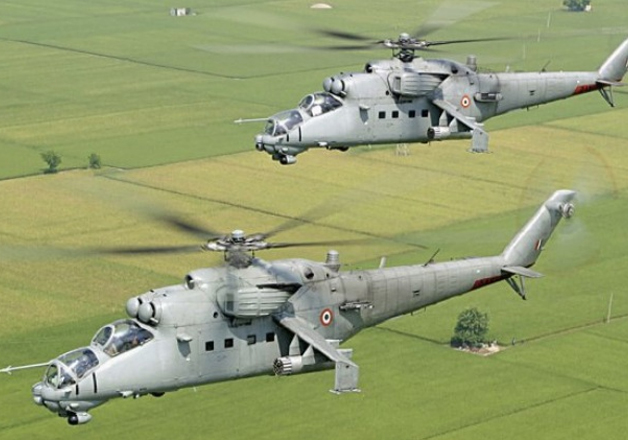 Days after the US welcomed India's growing military role in Afghanistan, Kabul's envoy to New Delhi said that the war-torn country is all set to get more arms from the country that will be used in fighting Islamist militants.
Shaida Mohammad Abdali, the Afghan ambassador to India, said regional security was deteriorating and the forces in his country were in dire need of military supplies to fight the Taliban, ISIS and other militant groups.
"We are grateful for the four helicopters. But we need more, we need much more. Today we are heading into a situation that is worrisome for everyone in the region including India," Reuters quoted him as saying.
Abdali further said that there was growing concerns in Pakistan about India's role in Afghanistan.
India has already delivered four Mi-25 helicopters to Afghanistan which Kabul immediately deployed to go after insurgents. According to reports, New Delhi has also provided a little over $2 billion (over Rs 13,400 crore) in economic assistance to Kabul in the last 15 years.
It is expected that Afghan Army Chief General Qadam Shah Shahim will visit India on August 29to submit a list of military equipment drawn up in consultation with the US military.
"The agenda for the Army Chief's visit is clear. We will be finalizing the enhancement of defence ties. India had told the Afghans that it would do whatever it could to meet the security forces' requirements," Abdali said.
The equipments that will be handed over includes more Mi-25s, smaller helicopters used for transporting troops and medical emergencies, and spares for existing Russian-origin aircraft in the Afghan air force fleet.
US Commander General John Nicholson, who oversees the US military operations in Afghanistan, had recently said that New Delhi's efforts and participation in strengthening local forces in the landlocked country is of 'enormous value'.
India has been making contribution in strengthening Afghan security forces and had invited praise from the US which favoured the 'growing military support'.