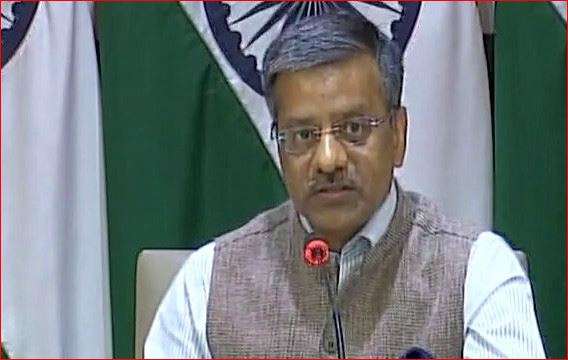 India on Thursday made it clear that Islamabad's reported attempts to declare Gilgit-Baltistan as the fifth province of Pakistan is "illegal" and completely unacceptable.
Reacting to Pakistan's move, Ministry of External Affairs (MEA) spokesperson Gopal Baglay reiterated that the entire Jammu and Kashmir will always remain an integral part of India.
"The entire State of Jammu and Kashmir acceded to India in 1947. It has been, is and will always be an integral part of India. A part of Jammu and Kashmir has been under illegal occupation of Pakistan. Any unilateral step by Pakistan to alter the status of that part will have no basis in law and will be completely unacceptable," Gopal Baglay told media persons.
He also added that such attempts will not hide the illegality of Pakistan's forcible occupation of parts of Jammu and Kashmir.
"I must also say that such a step will not camouflage the illegality of Pakistan's occupation of parts of Jammu and Kashmir and the gravely concerning and serious human rights violations there (in the Northern Areas), as well as denial of democracy to the people there," he added.
On Wednesday, Pakistan's minister for inter-provincial coordination Riaz Hussain Pirzada had said that the Nawaz Sharif government was considering the proposal submitted by Sartaj Aziz committee to make Gilgit-Baltistan the fifth province of the country.