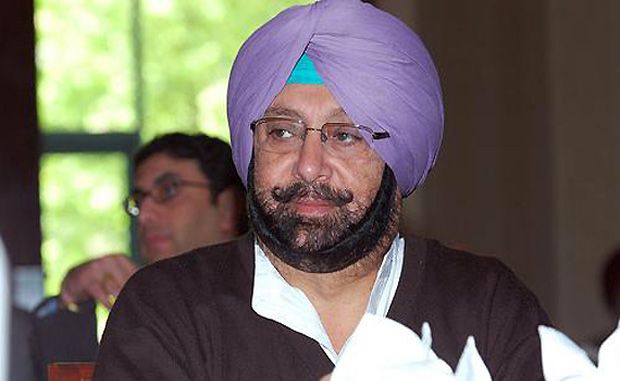 Punjab Chief Minister Captain Amarinder Singh today revealed that Pakistan's intelligence agency ISI is trying to revive terrorism in the state by instigating riots between Hindu and Sikh communities.
Talking to media persons, the Punjab chief minister said that the motives behind the killing of RSS worker in Amritsar and the recent attacks on Sangh's leaders and workers in Ludhiana and Jalandhar have become clear.  
Many political killings have taken place in Punjab in last two years. The evidences that have emerged recently clearly suggest that Pakistan's ISI was behind these killings.
The ISI thought that Hindu-Sikh riots will engulf Punjab if the RSS leaders and workers are killed in the state. The ISI planned to revive terrorism once again in the state through these Hindu-Sikh riots. 
ISI's evil designs were exposed during the interrogation of the four persons who were arrested in connection with the killings of the RSS workers in Punjab. 
Keeping in mind the seriousness of the issue, Punjab Chief Minister Captain Amarinder Singh himself came out and shared the details of ISI's designs with the media persons. 
The accused persons revealed that they were involved in at least 8 political killings in the state and it all started in January 2016. 
According to Punjab Chief Minister, two out of the four arrested people are from the United Kingdom while one of them is a gangster who is incarcerated in Nabha jail. 
Captain Amarinder Singh further said that the ISI has always tried to create disturbance in Punjab and it intended to do the same this time as well. 
Punjab DGP Suresh Arora said that since terrorists in Punjab are living on the mercy of ISI, they try to please the Pakistani intelligence agency by creating disturbances in the state.