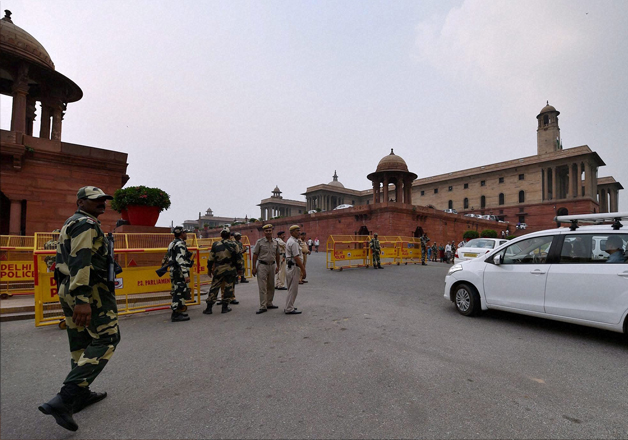 Pakistani agencies are planning to launch major terror strikes in India to avenge the Indian Army's surgical operations across Line of Control last month. The revelation was made through some specific inputs received by intelligence agencies and were discussed recently, sources said.
As per the information available, Pakistan's spy agency ISI has sought help from terror groups operating from its soil to target Indian cities. The plan, named 'Operation Clean Heart', is to launch terror attacks in six major cities, the sources said.
India TV has accessed the intelligence agencies documents which clearly mention that Pakistan has already readied plans to target the six Indian cities.
Intelligence agencies have shared the inputs with the Centre which has issued a nation-wide advisory asking states to be extra vigilant against attempts by terrorists and subversive elements during the festive season.
Acting on intelligence inputs, the Home Ministry on Monday issued a nation-wide advisory asking states to deploy additional forces at public places and religious sites to foil any untoward incident.
The documents show that terrorists belonging to Jamaat-e-Islami were given precise information and training in Bangladesh between March 15 to July 31 earlier this year on how to launch attacks. 
It is believed that militants, 12 in number, were given training to operate guns. Besides, they have been given instructions on how to deal with Indian jawans.
These terrorists, all from Bangladesh with ISI links, also know how to handle and use improvised explosive devices.
These inputs were also shared with the Indian Coast Guard during a meet. In the latest, the information has been passed on to RAW, IB, Defence Intelligence and Marine Intelligence.
India TV had earlier reported that metro cities including Delhi, Mumbai, Kolkata, Chennai, Bengaluru and Hyderabad have been specially asked to be extra vigilant as Pakistan-based terrorist groups may try to disrupt peace in vulnerable areas in the wake of surgical strikes.