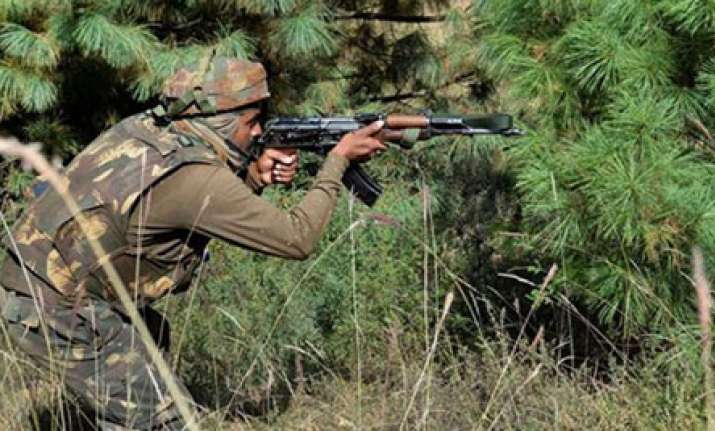 The central government today informed the Parliament that as many as 377 ceasefire violations occurred along the Line of Control and the International Boundary with Pakistan by November 14 this year. 
In a written reply, Minister of State for Defence Subhash Bhamre informed the Lok Sabha that 167 ceasefire violations were recorded till November 14 along the International Boundary and the LoC stretches under the Indian Army control.
The number of violations till November 1 on stretches of International Boundary under the Border Security Force (BSF) control was 210.
Last year, a total of 405 violations occurred -- 152 along the LoC and IB stretches controlled by the army, and 253 along the IB under the BSF.
Till November 14, eight army personnel were killed and 59 injured on the LoC and IB. Four BSF men were killed and seven others injured till November 1.
The minister said 12 civilians were killed in cross-border firing and 76 others injured till November 10.
Last year, six azrmy men were killed in cross-border firing and 17 others injured, whereas four BSF men were killed and nine others injured.
In 2015, 16 civilians died in cross-border firing and 71 were injured.
"Appropriate retaliation to ceasefire violations, as required, has been carried out by the Indian Army/BSF. In addition, all ceasefire violations are taken up with Pakistan authorities at the appropriate level through established mechanisms of hotlines, flag meetings and weekly talks between the two Directorate Generals of Military Operations," Bhamre said in the reply.
"The BSF, too, holds talks at various levels with its counterpart, the Pakistan Rangers. Further, all forward posts along the Line of Control are adequately strengthened to withstand enemy fire. There is also a well-established Standard Operating Procedure (SOP) to safeguard against enemy action to minimise casualties," the minister said.
Tension has continued along the India-Pakistan border, with over 100 violations from the Pakistani side since the surgical strikes by India on terror launch pads in Pakistan-occupied Kashmir on September 28-29 night.
The surgical strikes were in response to an attack on an Army camp in Uri on September 18, in which 19 Indian soldiers were killed.
On Wednesday, India issued a demarche to Pakistan on continued violation of ceasefire along the LoC and strongly condemned increased concentration of terrorists observed across the border in the vicinity of Pakistani forward posts.
This was the third such demarche this month.
(With IANS inputs)