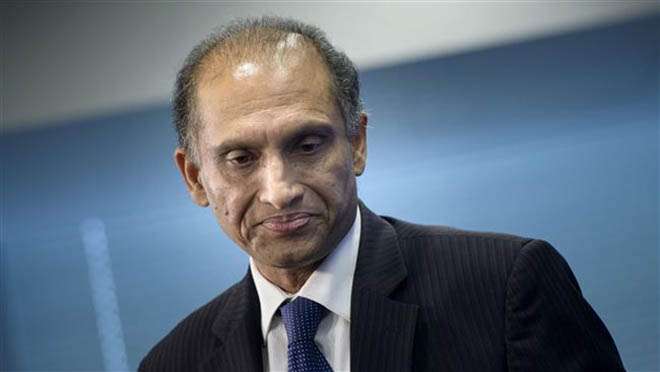 Ignoring India's offer to hold talks on cross-border terrorism, Pakistan today invited Foreign Secretary S Jaishankar to Islamabad by the end of this month to discuss Kashmir dispute "as per the UN Security Council Resolutions".
Upping the ante, it called for an immediate end to "human rights violations in Kashmir" and sought permission for Pakistani doctors and paramedics to travel to the state.
Pakistan Foreign Secretary Aizaz Chaudhry, in his reply handed over to Indian High Commissioner Gautam Bambawale in Islamabad, invited Indian Foreign Secretary S. Jaishankar to the Pakistani capital by the end of the month "to discuss the Jammu & Kashmir dispute, with a view to finding a fair and just solution, as per the United Nations Security Council resolutions and aspirations of the people of Jammu & Kashmir".
"Pakistan has also called for putting an immediate end to the human rights violations against the innocent people of Indian occupied Jammu & Kashmir, who are struggling for their right of self-determination, and for providing medical facilities to the injured in the Indian occupied Jammu & Kashmir, including the permission for doctors and paramedics to travel," the letter said, according to the Pakistan High Commission in New Delhi.
Chaudhry's letter comes in reply to Jaishankar's August 16 note, in which he while accepting the former's invite for talks rejected Pakistan's "self-serving allegations" on Jammu and Kashmir and also stated that "Pakistan has no locus standi in respect of Jammu and Kashmir, which is an integral part of our nation".
Jaishankar also said he looks forward to discussing with his counterpart the "earliest possible vacation of Pakistan's illegal occupation of the Indian state of Jammu and Kashmir".
Jaishankar "also underlined the importance of bringing to justice all those guilty in Pakistan for the Mumbai terrorist attack of 2008 and Pathankot airbase attack (in January this year)". 
The rejoinder of the Pakistani Foreign Secretary on Friday comes as the UN Secretary General Ban Ki-moon in his reply to a letter by Pakistan Prime Minister Nawaz Sharif deplored the deaths in the current unrest in Kashmir Valley and also offered his good offices to facilitate dialogue between India and Pakistan to "achieve a negotiated settlement" on all outstanding issues, including Kashmir.
Nearly 70 people have been killed in the Kashmir Valley in clashes with security forces in the wake of the killing of a prominent Kashmiri separatist Burhan Wani, in a military operation on July 8.
Relations between the two neighbours have nosedived over the Kashmir unrest, with India opposing Pakistan's open backing of the protests over Wani's death.
(With IANS inputs)