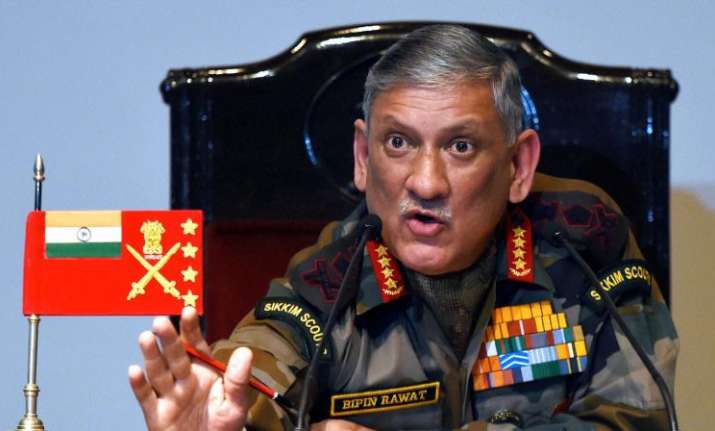 Army Chief General Bipin Rawat on Wednesday made it clear that his Pakistani counterpart Gen. Qamar Bajwa will have to make any approach for talks with him only through the Indian government.
According to a report in Hindustan Times, General Rawat completely denied reports that an overture was made to him by the Pakistan Army chief last year.
"Let Gen Qamar Bajwa approach me through the Indian government, and we will take a decision on whether to talk or not. I am neither saying yes, nor no," Gen Rawat was quoted as saying by HT.
"I am a soldier and we talk straight. We will take a call if I am approached,'' he added.
The Army chief also made it clear that terror and talks cannot be delinked.