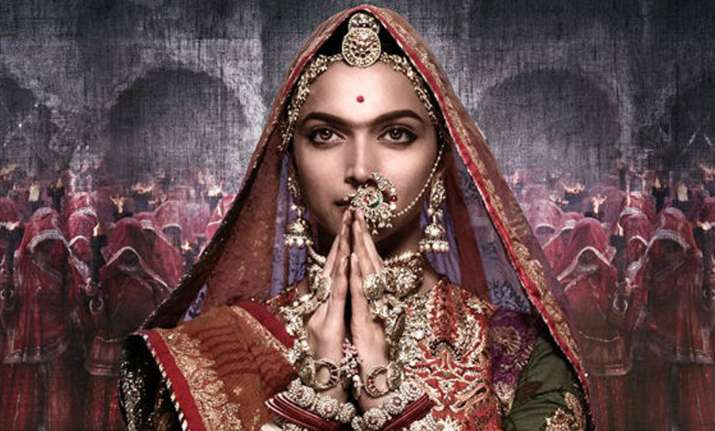 The Supreme Court hearing on the release of Sanjay Leela Bhansali's controversial movie "Padmaavat" turned into such an engrossing discussion on Thursday  that it saw distinct references, from "Bandit Queen" to "Lady Chatterley's Lover" and "Jesus Christ Superstar",  being made by both lawyers as well as SC justices, including CJI Dipak Misra , during  the course of arguments. 
From judges to lawyers, most of them came up with a series of instances where controversial films, books and plays that were once at the heart of controversies, were cleared for release or publication. 
Here are 5 interesting references made during SC hearing on "Padmaavat"
1. Bandit Queen
Initially banned by the Censor Board for its explicit sexual content, nudity and abusive language, Bandit Queen finally managed to see the light of the day all over the country.  The 1994 biographical film, based on the life of Phoolan Devi, the dreaded bandit queen of her era, contained graphic depiction of violence and rape against low-caste women in rural areas.
Presenting the movie as a precedent, Chief Justice of India Dipak Misra had yesterday opined "If the film 'Bandit Queen' can pass the test of the Supreme Court, why not 'Padmaavat'? If we continue to have Victorian mindset, then classics of literature will vanish from the bookshelves"
2. Lady Chatterley's Lover
Noting that DH Lawrence's 1928 novel Lady Chatterley's Lover which was not published in the UK for over 30 years, senior Counsel Harish Salve, who appeared for Viacom18, Padmaavat's producer, said that the book was still selling. He also sought to remind that the Penguin Books had faced obscenity charges back then.
Chief Justice Dipak Misra too said that in the Seventies, those who had not read the book were considered ill-qualified to discuss certain topics.
3. Nala Damayanti
Stressing on the importance of right of free speech, Chief Justice Dipak Misra then cited Kalidasa's classic act 'Nala Damayanti', to make a point about how certain controversial literature had been refused to be translated by academicians.
"He had a perception befitting that of the Victorian era. Just imagine how Kalidasa could get away with Meghadoota in that era. We need to evolve and understand the importance of right of free speech. If we apply Victorian era mindset, then I have no hesitation in saying that 60% of the classics would not be available for reading," the CJI said.
4. Mahatma Gandhi's portrayal in 'Naked Ambition'
Jad Adams's 2011 biography showing an 'inappropriate' portrayal of Mahatma Gandhi triggered protests and opposition with demands of it to be banned. The CJI pointed out that courts had upheld the freedom of expression in the case of this book and another called The Men Who Killed Gandhi.
5. Jesus Christ Superstar
The musical production 'Jesus Christ Superstar' too raised a lot of eyebrows angering religious groups in the US, who denounced some of the interpretations it contained as  'blasphemous', chiefly the suggestion that Jesus Christ was not the son of God but was actually nothing more than the right man at the right time. A couple of countries banned the musical and a play based on it.
Senior advocate Harish Salve, appearing for the producer of 'Padmaavat', said during the arguments that in the West, they can even make a movie 'Jesus Christ Super Star'. Additional Solicitor General Tushar Mehta, however, objected saying: "Let us go by Indian standards."