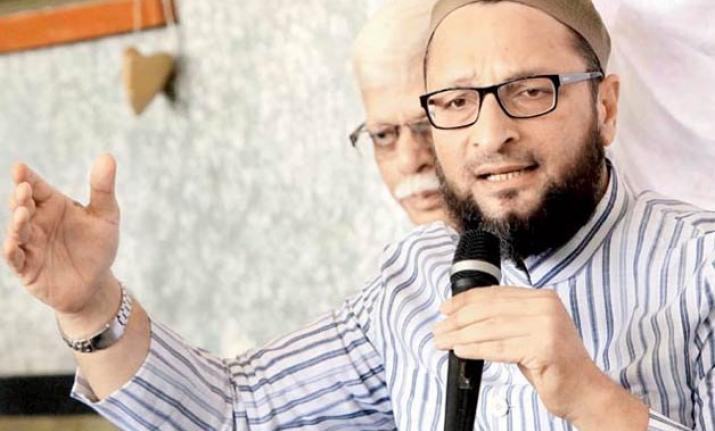 Hitting out at PM Narendra Modi over the recent protests against Sanjay Leela Bhansali's controversial movie Padmaavat, AIMIM chief Asaduddin Owaisi on Thursday said that the Modi-led Bharatiya Janata Party (BJP) has surrendered before the protesters. Taking a dig at the prime minister, the Hyderabad MP said that he has 56-inch chest only for Muslims.
"This is nothing but 'pakoda' politics practiced by BJP. Prime Minister and his party have meekly surrendered before these people who are protesting. He has 56 inch chest only for Muslims," Owaisi said.
The attack comes on a day when Karni Sena has called for a nationwide bandh against the release of film Padmaavat. 
Initially, the Supreme Court had trashed several petitions seeking a stay on Padmaavat's release on various grounds. Then the producers moved the court after certain states banned the movie based on the saga of a historic 13th century battle between Maharaja Ratan Singh and his army of Mewar and Sultan Alauddin Khilji of Delhi. 
The court, on January 18, set aside the ban and restrained other states from banning the movie, paving way for its all-India release on January 25. Rajasthan and Madhya Pradesh had moved the apex court seeking recall of the apex order, which was dismissed on January 23.
The film directed by Sanjay Leela Bhansali and starring Deepika Padukone, Ranveer Singh and Shahid Kapoor hit theatres today.