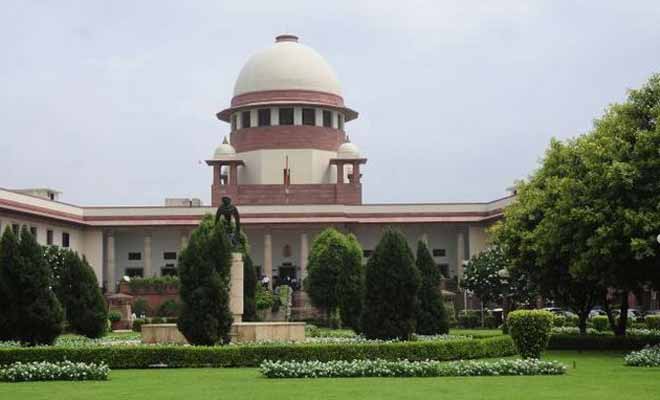 The Supreme Court today agreed to hear on Monday two separate petitions seeking contempt action against four state governments and the Shree Rashtriya Rajput Karni Sena for violating its order allowing the all-India release of controversial Bollywood movie 'Padmaavat'.  
One contempt petition has been filed by Congress supporter Tehseen Poonawalla, seeking action against governments of Rajasthan, Haryana, Gujarat and Madhya Pradesh for their alleged failure in containing mobs protesting the release of the Deepika Padukone-starrer 'Padmaavat'. 
 
Another similar petition has been filed by lawyer Vineet Dhanda seeking initiation of contempt proceedings against Karni Sena and its office-bearers for allegedly holding violent protest against the movie in several states.  
Also Read: Protests over Padmaavat release LIVE: SC to hear contempt petitions against 4 states, Karni Sena on Jan 29
"All fresh petitions will be taken up on Monday," a bench comprising Chief Justice Dipak Misra and Justices A M Khanwilkar and D Y Chandrachud said.  Both petitions referred to the various apex court orders allowing exhibition of movie in theatres across India with the observation that maintaining law and order is the duty of the state governments. 
Initially, the apex court had trashed several petitions seeking a stay on 'Padmaavat's' release on various grounds.  Then the producers moved the court after certain states banned the movie based on the saga of a historic 13th century battle between Maharaja Ratan Singh and his army of Mewar and Sultan Alauddin Khilji of Delhi. 
The movie also feature Shahid Kapoor and Ranveer Singh in the lead roles. 
The court, on January 18, set aside the ban and restrained other states from banning the movie, paving way for its all-India release on Jauary 25 (today).  Rajasthan and Madhya Pradesh had moved the apex court seeking recall of the SC order, which was dismissed on January 23.
Delhi HC rejects plea against Padmaavat certification, asks petitioner to move Supreme Court
Meanwhile, the Delhi High Court refused to hear a plea seeking quashing of the certification granted to controversial Bollywood film 'Padmaavat', the release of which was permitted by the Supreme Court. 
The matter was mentioned before a bench of Acting Chief Justice Gita Mittal and Justice C Hari Shankar by the General Secretary of a Chittorgarh-based group, Jauhar Smriti Sansthan. 
The high court, however, declined to hear the matter saying that the apex court had permitted release of the film and the petitioner should go there. 
The group's general secretary, Bhanwar Singh Bhati told media outside the court that he will be moving the apex court today itself.
 
The film directed by Sanjay Leela Bhansali and starring Deepika Padukone, Ranveer Singh and Shahid Kapoor hit theatres today. 
Bhati told the bench that a plea was moved before the Film Certification Appellate Tribunal(FCAT), which had declined to hear the matter saying it was not maintainable and they were asked to move the high court.
Watch Video on SC order over Padmaavat row: