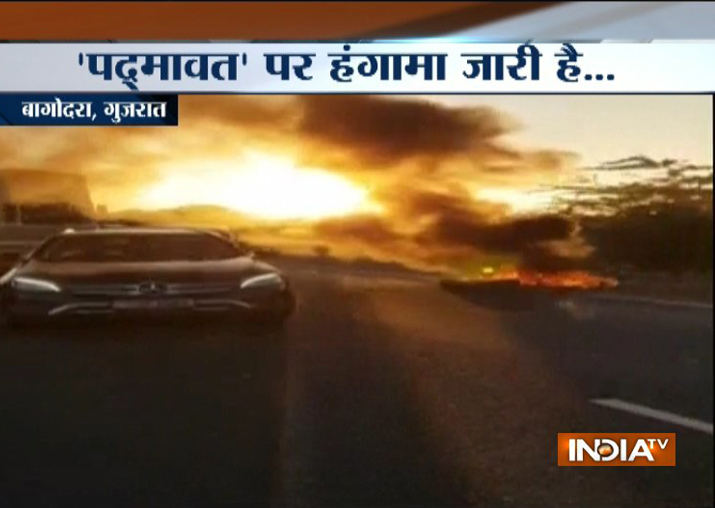 Violence broke in Gujarat this evening when a group of people torched several vehicles to protest against the Supreme Court's decision to allow the all-India release of Sanjay Leela Bhansali's controversial film 'Padmaavat'.
A group of people claiming themselves to Rajput, even blocked movement of traffic on a national highway in Bagodara, some 50-km from Ahmedabad. They also torched several vehicles and demonstrated on the highway.
In Bihar's Muzaffarpur, miscreants attacked and vandalised a cinema hall. According to news agency ANI, protests were continuing in the city till late evening.
Earlier in the day, the Supreme Court paved the way for an all-India release for 'Padmaavat' on January 25 by staying the operation of orders banning the release of the film by the Gujarat, Rajasthan and Haryana governments. 
Staying the "notifications and orders" banning the release of the controversial film by the three states, Chief Justice Dipak Misra, Justice AM Khanwilklar and Justice DY Chandrachud said the remaining states will not ban the screening of the film.
The film, which stars Deepika Padukone, Shahid Kapoor and Ranveer Singh in lead roles, is based on the saga of the historic battle of 13th century between Maharaja Ratan Singh and his army of Mewar and Sultan Alauddin Khilji of Delhi.