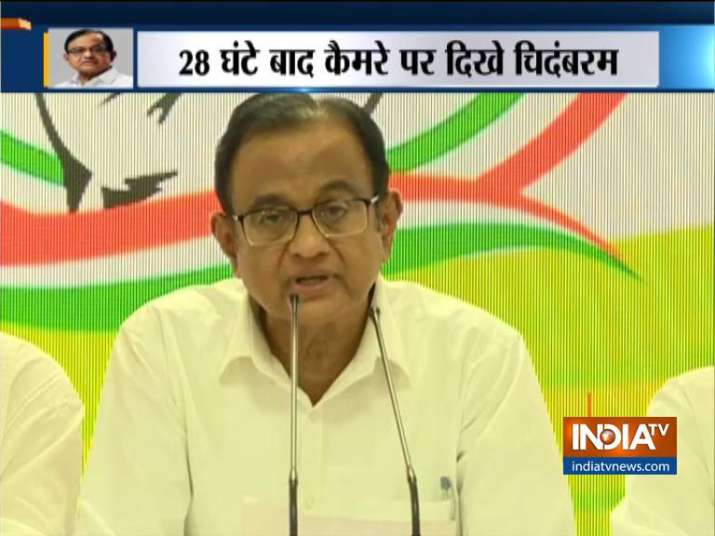 n a dramatic development, former union minister P Chidambaram appeared at All India Congress Committee on Wednesday evening and held a press conference. He read out a written statement for about six minutes before leaving the venue of the press conference without taking any questions.
Here is what Chidambaram said in the press conference
I believe that the foundation of democracy is liberty.
I am not an accused in INX Media case. There is no charge sheet filed by ED or CBI before any competent court. Yet there is a widespread impression that grave offences have been committed and that my son and I have committed those offences. These are lies spread by pathological liars.
I was aghast that I was accused of hiding from the law.
I was with my lawyers the whole day following Supreme Court proceedings.
I will abide by the law. Investigating agencies should also have to abide by the law.
If I am asked to choose between life and liberty, I will unhesitatingly choose liberty.
"Respect for law can mean only one thing, wait for Supreme Court justice on Friday"
"Until Friday and beyond, let's hope the lamp of liberty will shine bright and illuminate the whole country"
(more to follow)
Watch the full press conference below