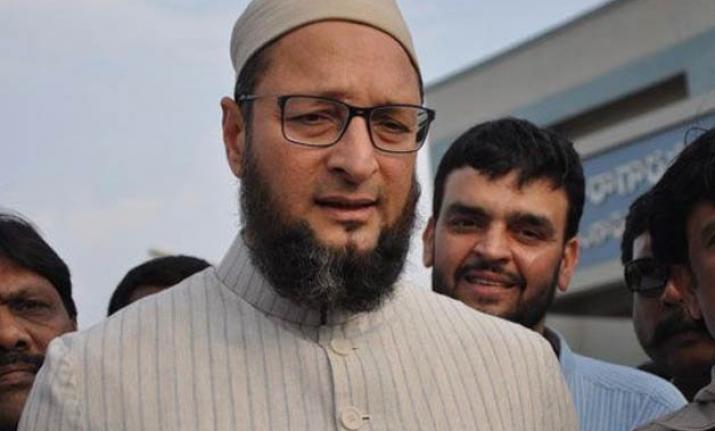 A man on Tuesday night hurled a shoe at AIMIM chief Asaduddin Owaisi while he was addressing a rally in south Mumbai's Nagpada.
As per police, the Hyderabad MP was not hurt in the incident and the accused has been identified but has not been arrested yet.
The incident took place when Owaisi was voicing his opposition on the triple talaq issue at a rally at around 9.45 pm, a senior police officer said.
"I am willing to lay down my life for my democratic rights. These are all frustrated people, who cannot see that the government decision on triple talaq has not been accepted by the masses in general and Muslims in particular," Owaisi said.
"These people (referring to the person who threw the shoe at him) are the ones who follow the ideology of the killers of Mahatma Gandhi, Govind Pansare and Narendra Dabholkar," he said. 
Owaisi claimed that such incidents were happening at the behest of people, who follow "hate ideologies" and that they are getting emboldened with each passing day. "This will not stop us from speaking the truth against them," Owaisi said.
Meanwhile, the police have identified through CCTV footage the man who hurled the shoe at Owaisi and are in process to arrest him.