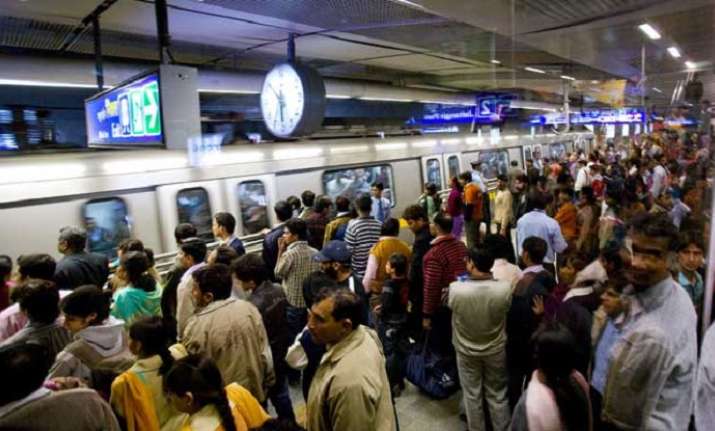 In a revelation that outs to rest the notion that small thefts and the like were the exclusive premise of the masculine gender, the Central Industrial Security Force (CISF) detained 532 women for committing thefts on board the Delhi Metro. Moreover, the agency, responsible for Delhi Metro security has identified 10 to 12 all-women gangs that carry out these operations this year alone. 
According to Raghubir Lal, DIG CISF (DMRC unit), women gangs are four times more common than their male counterparts, Times of India reported. 
Senior CISF officials said that the women worked in groups of six or seven, usually operating at busy Metro stations during peak hours to avoid being identified. 
"Case studies and CCTV footages reveal that these women target a person and then board the Metro after him or her. They surround the target and one of them feigns illness or an emergency situation to engage the target, while two of them steal valuables with the rest providing cover," said a senior CISF officer. 
He said the gang then disperses and gets off the train one by one at different stations to avoid suspicion. "These gangs operate only in moving and heavily crowded trains, which makes it difficult for us to trace them immediately after a commuter reports his or her valuables stolen," the report quoted a senior official as saying. 
According to the report, the CISF said that despite 246 cases reported this year, police have failed to take further action as most victims avoid filing written complaints. DIG Lal says that despite the huge number of detentions, these women cannot be prosecuted as there are not enough complaints against them. 
He further explained that these women usually target small valuables like small pouch purses carried by women. On the other hand, victims avoid filing an FIR as it's a time taking process. 
He said that after every detention, the Delhi Metro Rail Police is contacted but they can't these women into custody without officially booking them for stealing. 
The Delhi Police, however, says in many cases CISF recovers the stolen items and returns these to its owners.