Follow us on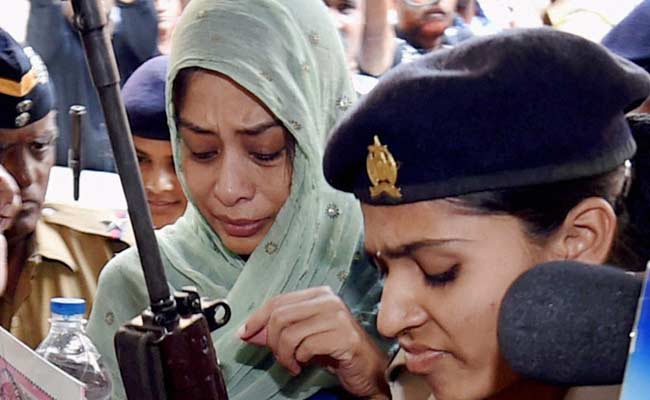 Indrani Mukerjea, the former media entrepreneur who is the prime accused in the Sheena Bora murder case, has served a legal notice for 'divorce with mutual consent' to her husband Peter Mukerjea, who is a co-accused in the case. 
Indrani, who is lodged in the Byculla Women's Jail, said in the notice that their marriage had "irretrievably broken down". Peter Mukerjea is currently lodge in Arthur Road Jail. 
In the notice sent on April 25, Indrani also seeks an amicable financial settlement from Peter Mukerjea before April 30, so that the procedure to dissolve the marriage can be initiated. 
"My client states that your marriage is now irretrievably broken down and there is no chance of a reconciliation. This fact has been acknowledged by you as well," reads the notice. 
Indrani Mukerjea was arrested in August 2015 and Peter Mukerjea a few months later. Both are facing trial in the murder case of Sheena Bora (24), Indrani Mukerjea's daughter from a previous relationship. 
Bora was abducted and killed in April 2012, allegedly by Indrani Mukerjea, her former husband Sanjeev Khanna and driver Shyamvar Rai in conspiracy with Peter Mukerjea, police have said. 
Her body was dumped in a forest in the adjoining Raigad district. The killing came to light in August 2015 after Rai, arrested in another case, spilled the beans, they have said.
Rai later turned approver (prosecution witness) in the case. 
The CBI, which took over the case from Mumbai Police, has claimed a financial dispute led to the killing.