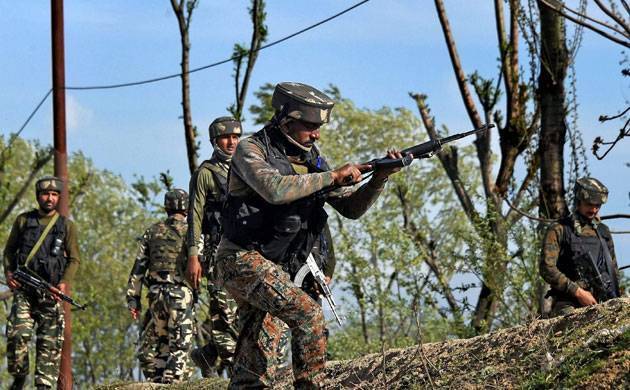 At least nine naxals were gunned down and two police personnel killed on Monday in an encounter between ultras and security men in Chhattisgarh's Sukma district.
The gunbattle took place at a forest in Kistaram area bordering Telangana, around 500 km from here, when a team of security personnel was out on an anti-Naxal operation, Sukma's Superintendent of Police Abhishek Meena told PTI.
A joint team of the paramilitary forces and the police went inside the core area of the People's Liberation Guerrilla Army (PLGA) -- an armed wing of the banned Communist Party of India-Maoist -- as part of an operation against the Maoists.
It started around 10.30 a.m. in a forested stretch near Sakler village.
Over 150 Left wing extremists clashed with troopers of the Central Reserve Police Force (CRPF) and the District Reserve Group of the Chhattisgarh Police, an official said.
"Security forces of different units went inside the PLGA's core area from different directions," CRPF Deputy Inspector General M. Dinakaran told IANS.
All bodies were recovered while the injured PLGA member was taken into custody. A large quantity of arms and ammunitions was seized. They were being taken to Kistaram police station. 
The CRPF called it a big achievement. 
(With agency inputs)