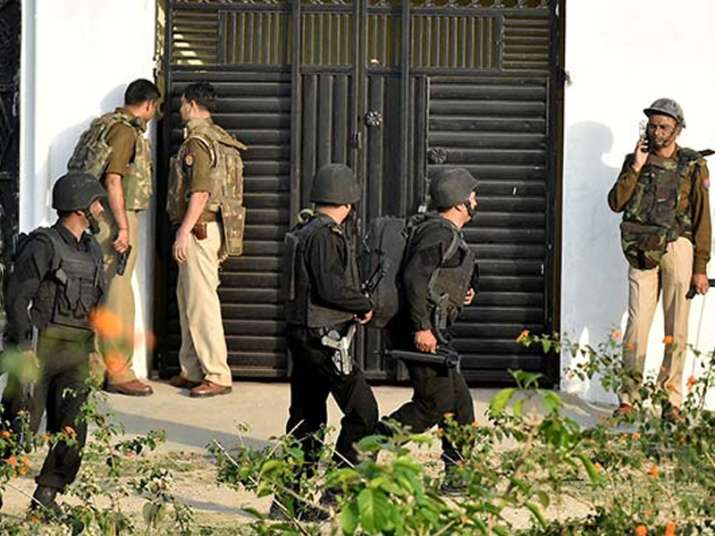 Faced with a spate of incidents of self-motivated youths getting radicalised by the ideology of dreaded terror group Islamic State, the Uttar Pradesh Police has now launched a 'ghar wapasi' programme that will see the ATS arrange counselling sessions for such misguided youths to deter them from taking to terrorism and bring them back into the mainstream.
The ATS has already issued helpline numbers where anyone can call and inform about someone who they feels is going on the 'wrong' path. As per information, several calls have been received on the newly launched helpline and the ATS has already begun the process of de-radicalising youngsters.
The helpline numbers are: 0522-2304586 and 09792103156
ATS UP launches de-radicalisation programme for misguided youth getting radicalised. Parents can contact 9792103156 pic.twitter.com/CguuXxuPRF

— RAHUL SRIVASTAV (@upcoprahul) April 26, 2017
The decision is significant especially in view of the recent arrest of four youths and detention of at least 10 others on complaints regarding their alleged allegiance to the ISIS, which has been trying to grow its footprints in India and the subcontinent.
Aseem Arun, Inspector General, ATS, informed that initially 12 people across the state will be de-radicalised under this program with the help of family, friends and religious leaders.
"This process is still on," Asim Arun said.
The government has also planned to help them in pursuing a good career and getting jobs.
"Recently, we busted several groups. There were evidences against many of them… but few of them were found to be self-radicalised and also there no evidence against them. To deal with such people, the government has decided to help them complete their education and return to the mainstream. The motto is to de-radicalise them with the help of their family, friends and if needed, we will take help from religious leaders," an ATS official told India TV.
The entire process will see officials meeting candidates to counsel them and also making surprise checks to see if they are at home. The process will be kept secret and the candidates' identities will not be disclosed to anyone.
The counselling sessions and interactions are expected to last for about 12 months.
Last month, ATS had gunned down a suspected ISIS operative in an anti-terror operation that lasted for almost 12 hours in Thakurganj area of Lucknow. Later, it was found that the deceased was self-radicalised and had also links with the blast in a passenger train in Madhya Pradesh.