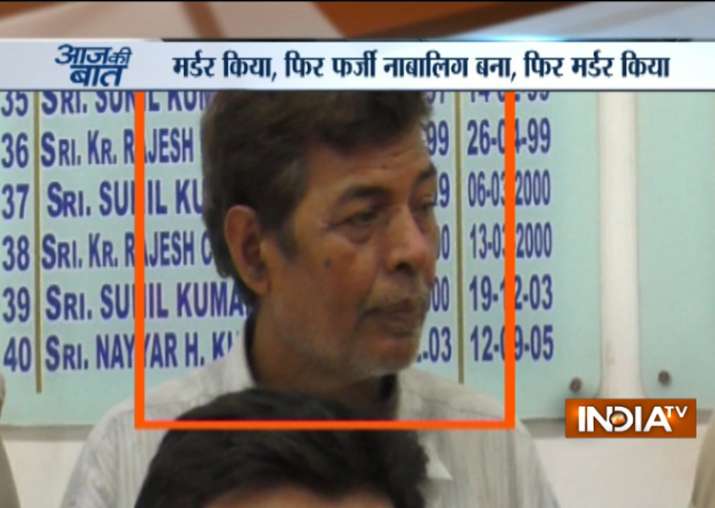 Bihar is a state which is infamous for witnessing a spate of crime in last two decades. In a sensational revelation, it has emerged that criminals have found many loopholes in the existing laws to evade court proceedings and obtain 'A' certificate from the court only to walk out on bail and get indulged in criminal activities again.
In a sting operation carried out by a woman, it was found that Bhawani Shankar Pandey (48), a native of Dharhar in Rohtas district, who was arrested last month from Patna, had issued several fake certificates to hardcore adult criminals claiming that they are minor and thus enabling them to get bail from the court.
In the sting, Bhawani can be heard accepting that he has been running this racket of selling fake school leaving certificates to criminals to fudge their age from last several years. Bhawani, who demanded Rs 20,000 from the lady to issue a fake birth certificate for her son, was running a private school in the capital. According to police, he used the name of his school to issue fake certificates to criminals. 
When the lady tried to bargain the price, Bhawani said that he charges not less than Rs 20,000 to issue a fake birth certificate for a murderer, enabling him to get bail on the grounds of being a juvenile. Bhawani even cited her many cases where he had successfully produced the fake documents in courts turning the ruling in favour of his clients. 
"Juvenile mein ek case hamne thode hi na kiya hai, kam se kam haemin lagta hai ki 150-200 case aaj tak hua hoga… juvenile wale mein to hum 20,000 se niche lete hi nahi (…I think I have made around 150-200 cases in juvenile. In such cases, I charge not less than 20,000)," Bhawani said.
There are at least 100 such cases in Bihar where a criminal can easily obtain a fake birth certificate claiming he is below the age of 18, helping him to put his case before the court very strongly while seeking bail. As per the law, a juvenile is not sent to a jail instead he/she is sent to a juvenile reform home. The law says that a juvenile can be placed at a reform home for a maximum period of three years and once the detention period is over he/she be allowed to lead a normal life. 
During the investigation, India TV found several such cases where adult criminals produced their fake birth certificates in court to support their claims and get bail to walk out of the jail.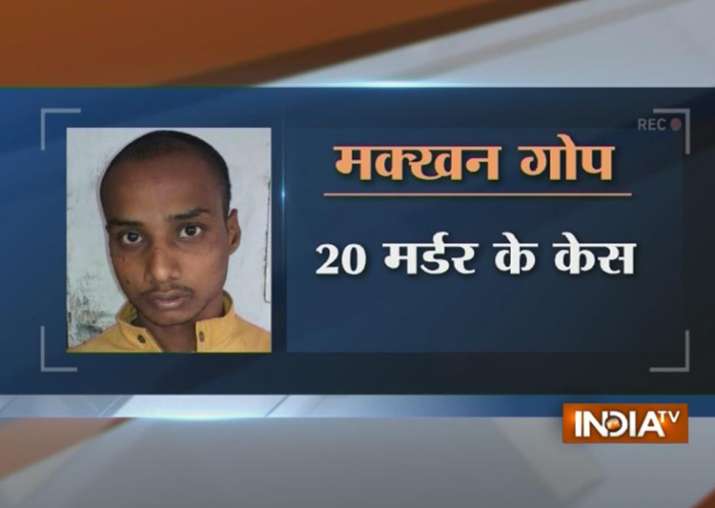 Makkhan Gope
This picture is of Makkhan Gope alias Ramesh Kumar. He has a strong dominance in Danapur, a city near state capital Patna. There are 20 murder cases against him, 16 alone registered at Danapur Police Station. Ramesh (27) is presently behind the bars, but he is preparing to walk out the jail very soon -- all thanks to the age mentioned on his birth certificate. As per the birth certificate in possession of Ramesh, he is still a minor. The certificate says he was born on January 5, 2000, meaning he is just 17.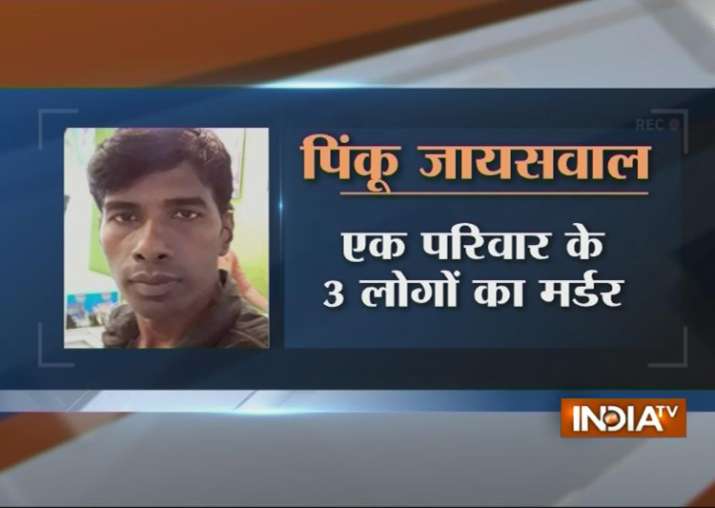 Vishwajit Kumar alias Pinku Jaiswal
He is Vishwajit Kumar alias Pinku Jaiswal. There are at least 20 murder and bomb blast cases pending against him. Pinku, who is 30, is also accused of killing three members of a family. But the document says he is still under 18. As per the fake birth certificate which Pinku carries, he was born on July 2, 1999. Interestingly, in 2005, Pinku was sent to jail for his role in a bomb blast case, he was just 6.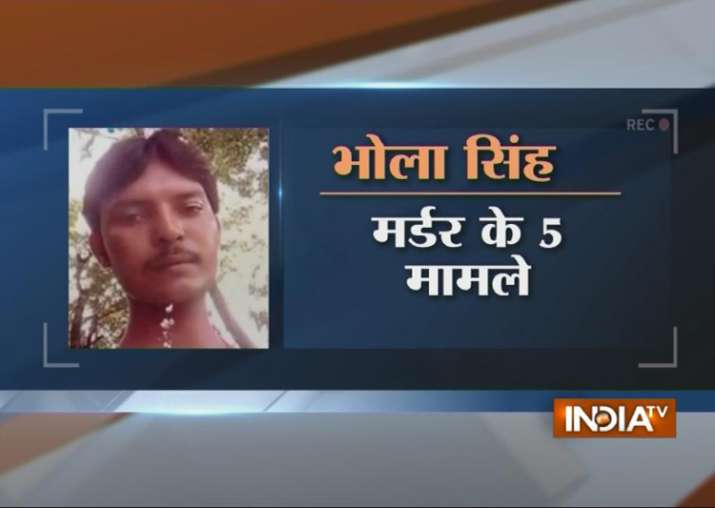 Bhola Singh
He is Bhola Singh. His real age is 25, but the birth certificate says he turned 18 just last December. As per the information available with India TV, there are five murder cases pending against Bhola. What is more interesting is that Bhola's father was killed in 1996 and he was born two years later in 1998. The birth certificate claims that he was born on December 10 in 1998.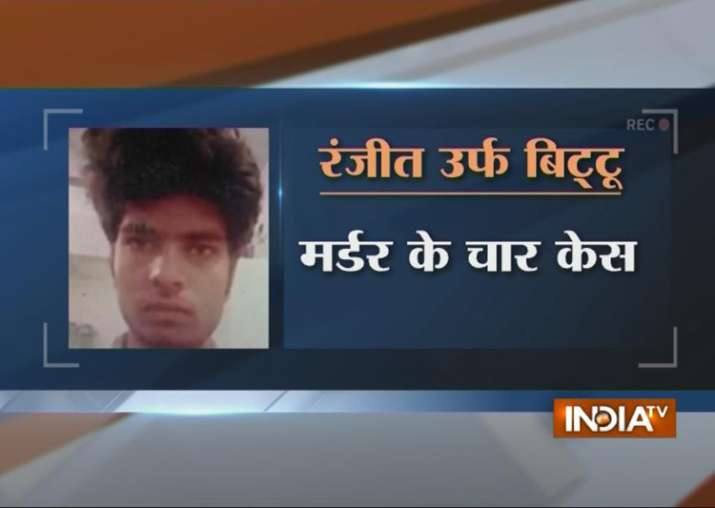 Ranjit alias Bittu
He is Ranjit alias Bittu. There are four murder cases pending against him and at least eight more cases are registered at Patna's Beur Police Station. Bittu, who is behind the bars, is 25 but the birth certificate says he was a minor while committing crimes, hence, he has applied for bail and even submitted the birth certificate to support his claim. 
Patna Senior Superintendent of Police (SSP) Manu Maharaj said that once a criminal is allowed to walk out of the jail, he starts pressurising the family members of the victim to withdraw the case.
"On this basis, a criminal can easily get bail. One bail is granted, he starts managing the trail and other thins related to the case. The circumstances are changed completely…," he said.
During police investigation, it was also revealed that Bhawani had appeared as witness in court in several cases to certify his clients as juvenile. Even in 2005 Golu murder case, Bhawani had issued several fake birth certificates to hardcore criminals, enabling them to get bail from court.