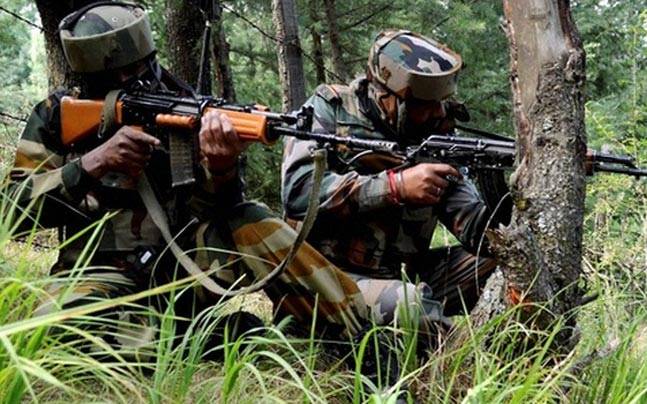 Two unidentified terrorists were killed during an overnight encounter with security forces in Shopian district of Jammu and Kashmir today.
203 terrorists have been killed so far in Jammu and Kashmir as part of "Operation All-out" launched by Indian Army.
According to a police official, the security forces launched a cordon and search operation in Wanipora area of Shopian on Monday evening following information about the presence of militants in the area.
The militants opened fire on the security forces following which an encounter ensued that led to the killing of two terrorists. The third militant, however, managed to escape the spot. 
A woman was injured during the exchange of fire and she succumbed to her injuries later on.
The police official further said that some miscreants pelted stones at security forces during the operation, prompting use of crowd control weapons, including tear gas to disperse them.
(With PTI inputs)