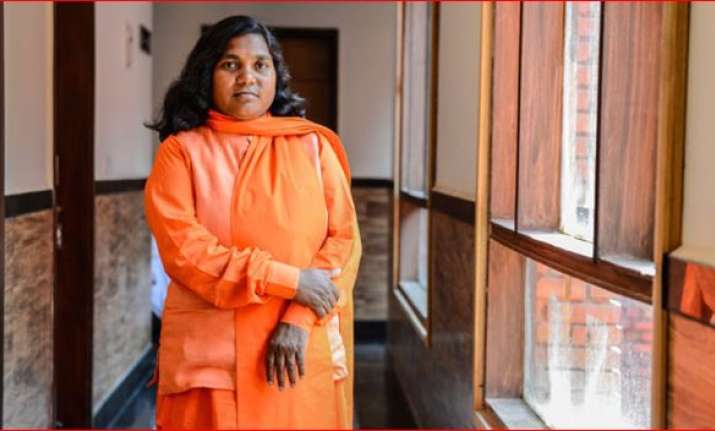 BJP MP and Dalit leader Savitri Bai Phule today demanded a debate in Parliament to strengthen the SC/ST Act which, she said, has been made "ineffectual" by the Supreme Court judgement and asserted that only a pro-Dalit party will form the next government at the centre.
Phule, who has been critical of her own party over incidents of atrocities against the Dalits, presented a 15 point charter of demands at a press meet here, and appealed for withdrawal of cases against Dalits who were arrested during a country-wide protest on April 2 after the Supreme Court order on the SC/ST Act.
The order of the Apex Court on March 20 had put safeguards on the provisions for immediate arrest of a person accused of insulting a SC/ST member or misusing the Act, triggering a country-wide protest.
Phule said despite giving notice in Lok Sabha, the House has failed to take up discussion on the matter, and called upon Dalit MPs to unite on the issue and raise the matter in Parliament. She represents the Bahraich Lok Sabha reserved constituency in Uttar Pradesh. 
Asked if she was unhappy with the Modi government over its handling of the Dalit issues, Phule remained evasive, but said that as a "responsible" Dalit leader, it was her duty to highlight issues of atrocities in the country before the government.
"Today atrocities are being committed across the country against the SC/ST, OBC and Dalits. Our responsibility is to apprise the government and ask why it is failing to stop such incidents," she said.
Phule said "only a party which will work for the Dalits will form the next government at the centre" when asked if the Opposition parties move to project Mayawati as a prime ministerial candidate will hamper the prospects of the ruling dispensation.
She demanded the government immediately implement reservation in promotions for SC and ST employees after the Apex Court judgment on the matter and placed in the Ninth Schedule of the Constitution. Besides, provisions of reservation should be made in the private sector, she added.
The lawmaker stressed on holding an ethnic-based census in the country to identify those groups and communities that are still deprived of education and exercising their political rights.