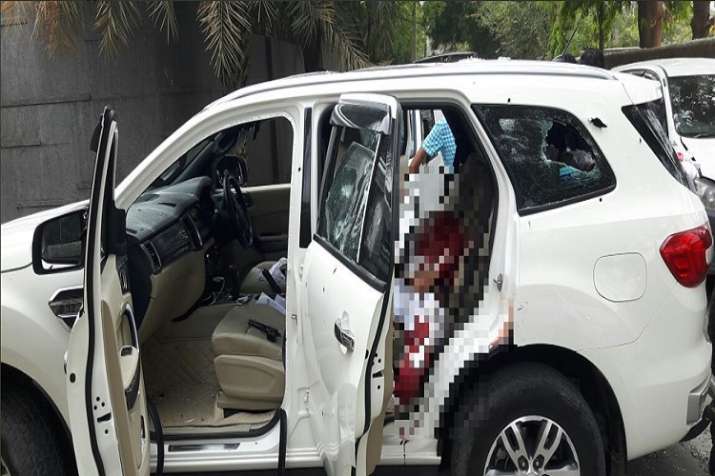 One of Delhi's most wanted gangster Rajesh Bharti and three of his aides were shot dead in an encounter with the police in the Chattarpur area of South Delhi on Saturday. One accomplice of Bharti is critically injured, reported news agency ANI.
All the aides or rather suspected criminals were also carrying rewards on their heads in addition to Bharti who carried a bounty of Rs 1 lakh bounty on him.
Six police personnel were also injured in the shootout. 
The Delhi Police Special Cell intercepted the criminals who were on the run after intercepting Haryana Police's custody following a tip-off on Saturday early morning.
The accomplices of Rajesh Bharti who were killed have been identified as Vidroh, Umesh Don, and Bhiku, the police said. 
Besides vehicles, two star pistols, revolvers & other weapons were seized from the spot, said DCP (Special Cell), Pramod Singh Kushwah.
The Special Cell sleuths had been keeping an eye on a farmhouse in Chhatarpur for the last two to three months since it was suspected that the gang members would be coming there.
Bharti, 39, was said to have been involved in numerous crimes, including murder, extortion, auto lifting, and dacoity. He was accused in several cases across various states including Delhi and had escaped from the custody of Haryana Police some time ago.
WATCH FULL VIDEO HERE: