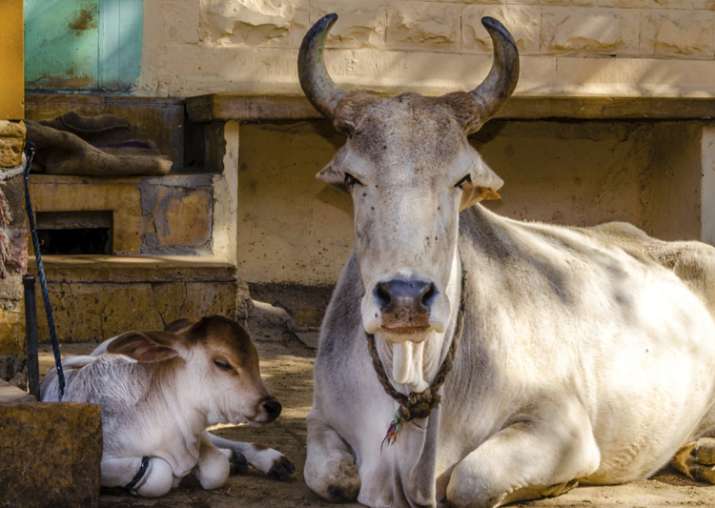 In a shocking piece of news reported from a Haryana city bordering the national capital, one person was lynched and three others were severely beaten by a group of people on a running train on Delhi-Ballabhgarh route over suspicion that they were eating beef. 
The incident took place when the four were on their way back home in Haryana on an EMU train from Delhi. All four had come to Delhi for shopping ahead of Eid. While one of the victims succumbed to the injuries he sustained during the attack, three others are undergoing treatment at a hospital in Palwal. 
The four men, who have been identified as Junaid, Hashim, Shakir Mohsin and Moin of Khandavali village in Ballabgarh, had boarded a Mathura-bound train from Tughlakabad in Delhi. While Junaid was declared brought dead at a hospital in Palwal, the condition of Shakir and Hashim are said to be critical.
According to reports, the incident of lynching and thrashing took place in a full pubic view as the train was crowded. The group, reports say, thrashed all of them brutally before throwing out of the train at Asavati railway station.
"As they were returning home, they had an argument over meat with a group of co-passengers, which took an ugly turn and they were attacked with knife. The injured were rushed to the hospital where one person died," a Delhi Police official told Hindustan Times.
Mohsin said that soon after they boarded the train, some passengers started abusing them. When they resisted, they were beaten up. According to him, two attackers were carrying knives with them.
Mohsin said that they tried to pull the chain to stop the train but failed. When they contacted Government Railway Police (GRP) officials at Ballabgarh station, he said, they refused to help them. 
Meanwhile, the GRP denied the reports, saying the dispute had broken out over sharing seats. GRP station house officer Ajay Kumar said that a case has been registered against unknown persons. No arrests have been made so far.
Cow slaughtering, selling and eating beef is illegal in BJP-ruled Haryana. As per the law of the state, anyone found involved indulging in such habit will attract a five-year jail term and a fine of up to Rs 50,000.