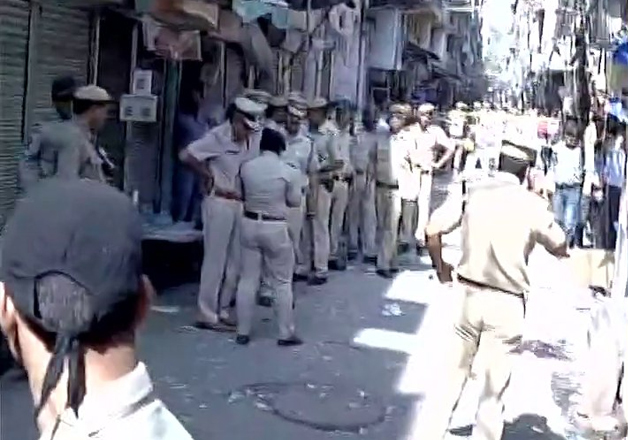 One person was dead and four others suffered serious injuries when an explosion rocked a wholesale market in Chandni Chowk area of Old Delhi.
A senior police officer said that the explosion took place in the Naya Bazar area.
Forensic teams and officers from the Special Cell rushed to the sport as soon as they learnt about the incident. The call made to the police was regarding a possible cylinder blast.
Police, however, later said that explosive materials used in making firecrackers were found at the site of explosion.
"Cracker blast took place at about 1040 hrs on 25th Oct 2016 in Pattewali  Gali in front of Sarashwati traders in the area of PS Lahori Gate when a person carrying two plastic bags full of crackers  kept  them on the ground," police said in a statement.
The deceased person has been identified as Motalip  Mirza, a resident of Murshidabad West Bengal. He is known to be doing the work of load carrying labour in Delhi for last 15 to 20 years. 
Police said that he had collected the bags from Gali Zakaria Mohalla Fatak Hawas Khana Lahori Gate which is occupied on rent. Several bags of similar content have been found at the address. 
The blast seems to have taken place due to pressure in the bags of cracker and the damage is due to large quantity, police said.
Motalip Mirza lost his life and four other persons are injured who are identified as Bhupendra Gupta, Mahesh, Hawa Singh,  and Murari, police said.
Police said that the blast was low-intensity in nature and no major damage was caused as it took place early in the morning. 
The intensity of the blast was so high that windows and doors of shops at a distance of 500m developed cracks. 
Delhi Police personnel have been maintaining a tight vigil in view of the festive season.