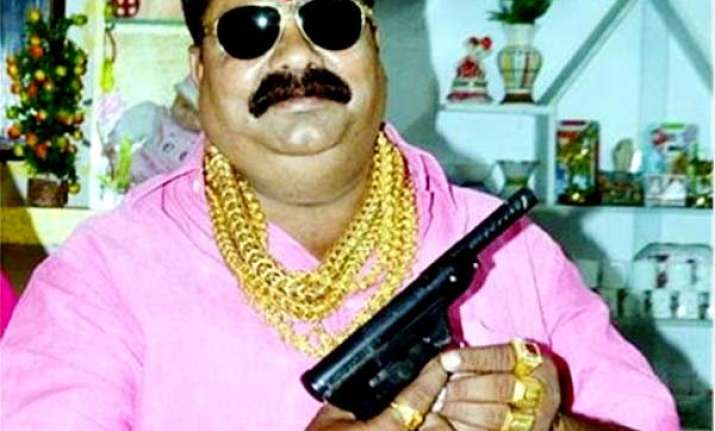 It all began when a generous friend decided to gift Kahnhaiyalal Khatik 10 tolas (1 tola is 10 gms) of gold some 10 years ago that turned his attention to the yellow metal.

 

Kanhaiyalal, a vegetable trader by occupation in Rajasthan's Chittorgarh, today wears 2.5 kg of gold round the clock. Once an ordinary vendor who put up a stall at a bus stand in Rajashthan's Chittor, the 'goldman' as he has come to be called is today a millionaire.
Kanhaiya is currently district secretary of the Bharatiya Janata Party and also district president of the local Khatik society.
Despite adorning himself with gold worth Rs 72 lakh, he has no fear of it getting snatched. Unlike others who have this fetish of heavily decorating themselves in the yellow metal like him, he has hired no security for personal protection.
His hobby of gold has translated to his wife as well who adorns herself with 3.5 kg of gold on an ordinary day.
When asked how his fetish for gold started, Kanhaiyalal said that 15 years ago, one of his friends gifted him 10 tola gold and since then he has developed a thing for Tola.
Kanhaiyalal iterates that he stays at home most of the time and has never faced any untoward incident.