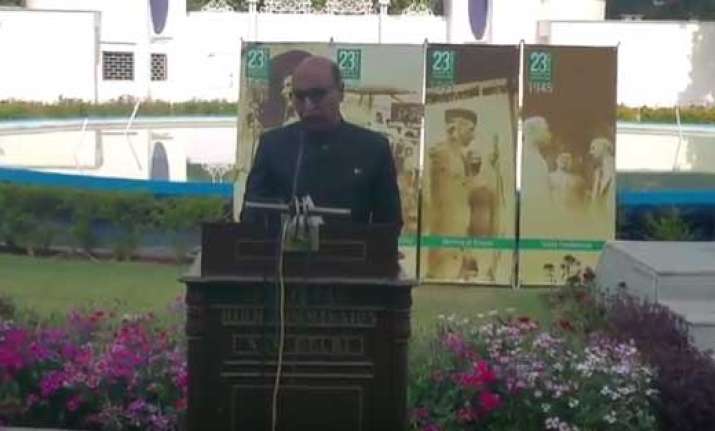 Pakistan's High Commissioner to India Abdul Basit today stoked fresh controversy by reiterating Islamabad's support to what he called the ongoing "freedom struggle" in Kashmir.
India has always denounced Pakistan for aiding and abetting Kashmiri militants and separatists by exploiting their religious sentiments and Basit's statement may further strain the uneasy relationship between the two countries.
"Kashmir is the fundamental dispute between India and Pakistan. We'll solve this issue in accordance with the aspirations of the Kashmiri people," Abdul Basit said while addressing a gathering inside Pakistani High Commission in New Delhi.
"History is witness to the fact that 'freedom struggles' can be suppressed only for the time being but they can't be eliminated forever. We believe that the people of Kashmir will succeed in their struggle," he added.
The Pakistani High Commissioner, however, added that Islamabad wants to have good neighbourly relationship with India.
"We hope for better relationship with India. In fact, Pakistan has always tried to maintain good relationship with India," Basit said.