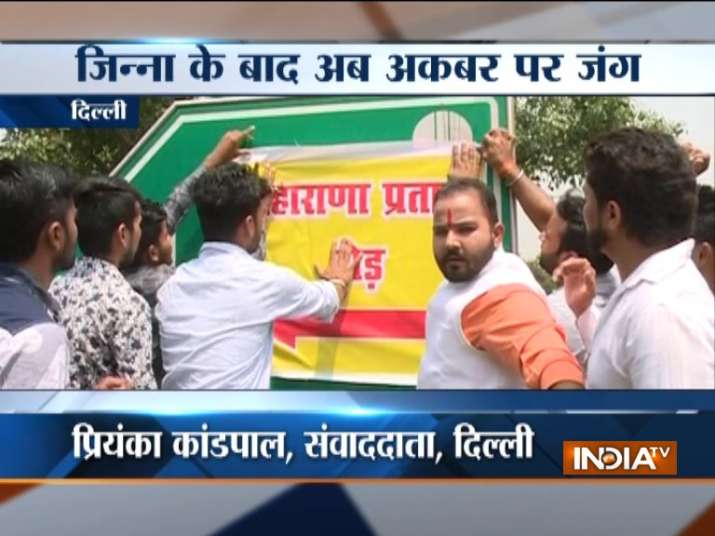 On the birth anniversary of the great warrior of Mewar Maharana Pratap, Bajrang Dal workers 'renamed' New Delhi's famous Akbar Road as Maharana Pratap Road.
However, the poster saying "Maharana Pratap Road" pasted over the Akbar Road signboard was removed later in the day.
This is not the first time when an Akbar Road signboard has been defaced.
WATCH FULL VIDEO: