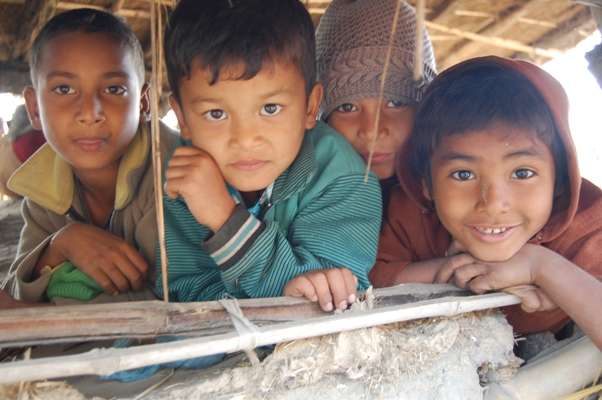 India stands at the 143rd position among 188 countries in the first annual assessment of Sustainable Development Goals (SDG) health performance published in The Lancet. The study was released at an event at the UN General Assembly in New York.
India, which was placed just ahead of Pakistan and Bangladesh which were ranked at 149 and 151 respectively, was ranked lower than countries like Bhutan, Botswana, Syria and Sri Lanka owing to poor performance on hygiene, air pollution mortality.
Iceland was placed on top of the 188-nation list, followed by Singapore and Sweden, with the UK ranking fifth just ahead of Finland and the US coming further down the list on 28th spot.
"Despite rapid economic growth, India was ranked 143rd, below Comoros and Ghana," the first annual assessment of Sustainable Development Goals (SDG) health performance published in the Lancet said.
For malaria, which was one of the health indicators assessed, India merely scored 10 points and remained in the red. Similarly for hygiene, the study gave India just eight points while for PM2.5, it scored just 18 points.
For under-five mortality India scored 39 points while for Maternal Mortality Rate (MMR) it scored 28 points.
India, however, scored above 80 points for performing well in areas like Neglected Tropical Diseases (NTD) which are a diverse group of communicable diseases, overweight and harmful alcohol consumption.
The Central African Republic, Somalia, and South Sudan had the lowest values of the health-related SDG index.
Using data from the Global Burden of Diseases, Injuries, and Risk Factors (GBD) study between 1990 and 2015, Stephen Lim from the Institute for Health Metrics and Evaluation (IHME) at the University of Washington in Seattle and colleagues estimated the current status of 33 of the 47 health-related SDG-indicators.
To enable easier comparison, they created a health- related SDG index (with a rating of 0-100) that combines these 33 health-related indicators to measure progress for 188 countries between 1990 and 2015.
"With more than 1,870 individual collaborators in 124 countries and three territories, our independent analysis identifies high and low-performing countries to help guide national policies and donor investments and provides a strong basis for monitoring progress towards the health-related SDGs for 188 countries over the next 15 years," Lim said.
Despite creating a single measure of health (the SDG- index), the authors note that the findings are based on available data, estimates and modelling.
The authors called for more investment in high-quality data collection systems including censuses and vital registration and health management information systems, to ensure progress towards the SDGs can be properly monitored.
The study said over 60 per cent of countries have already met the 2030 targets on reducing maternal (less than 70 deaths per 1,00,000 live births) and child mortality (25 deaths per 1000 live births).
No country has met any of the nine targets on the full elimination of diseases like tuberculosis and HIV, or reducing prevalence of health outcomes like childhood overweight incidences and intimate partner violence to 0 per cent, it said.
The authors warned that given the modest progress in HIV and tuberculosis over the last 25 years, the vision of ending these epidemics in the next 15 years is highly unrealistic.
"A substantial change in the current trajectory of HIV and tuberculosis incidence will be needed-likely requiring major technological leaps coupled with universal delivery-to meet this target," the authors said.
The study said less than a fifth of countries have met the 2030 target to eliminate stunting and wasting in children under five.
Only around a quarter of countries have achieved the target to substantially reduce exposure to household air pollution and less than a fifth of countries have achieved universal access to safe and affordable water and sanitation, it said.
The study said cross the world good progress has been made towards some of the health-related SDGs since 2000, particularly in reducing under-five and neonatal mortality, family planning, and in the rollout of universal health care.
"However, in areas beyond the Millennium Development Goals (MDGs) which came to an end in 2015, few inroads have been made.
"For example, there have been only minimal improvements in Hepatitis B incidence rates, while childhood overweight, intimate partner violence, and harmful alcohol consumption have worsened," it said.
The SDGs are 17 universal goals, 169 targets and 230 indicators set by the United Nations in 2015 to guide a range of pressing problems including food and water security, poverty, and climate change up to 2030. The SDGs follow and expand on the Millennium Development Goals (MDGs) which expired at the end of 2015.
The study also found that the US' lowly ranking, below Brunei and Slovenia, was mainly due to deaths caused by HIV, alcohol and childhood obesity.
(With agency inputs)