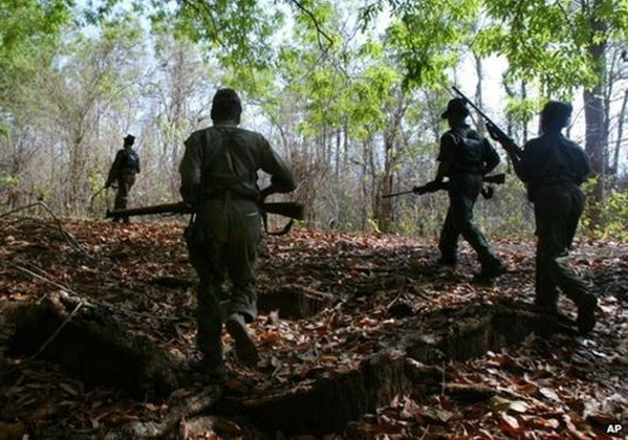 At least seven police personnel were killed and six others injured in a landmine blast triggered by Maoists in Koraput district Odisha in last evening. 
According to police, the incident took place when a van carrying 13 jawans flung off the road due to the explosion of an IED planted by Maoists. The district is close to Andhra Pradesh border. 
The place where the blast occurred is about 2 km from Sunki in Koraput district, on Jagdalpur-Vishakhapatnam National Highway. The injured police personnel, travelling in a van to Cuttack for training, were taken to hospitals in Koraput in Odisha and Visakhapatanam in Andhra Pradesh.
"Seven personnel of the district police have been killed while five injured in the landmine blast. They were going for training as assistant drivers," Koraput Superintendent of Police Charan Singh Meena said.
The injured persons have been admitted to hospitals, Meena added.
The blast comes just about two weeks before the three-tier panchayat polls in the state. Maoists have given boycott call in Malkangiri district and other extremist-affected districts.
Chief Minister Naveen Patnaik described the incident as 'an act of cowardice' and expressed his condolence to the deceased families.
"Strongly condemn the cowardly act; condole martyrdom of police personnel in the landmine blast. My deep sympathies with bereaved families," tweeted Patnaik.
The ill-fated vehicle was carrying 12 assistant drivers besides the driver. They were on their way to the Police Training College (PTC) at Angul to attend a training programme. The security personnel belonged to Third Battalion of Odisha State Armed Police (OSAP) and the district police.