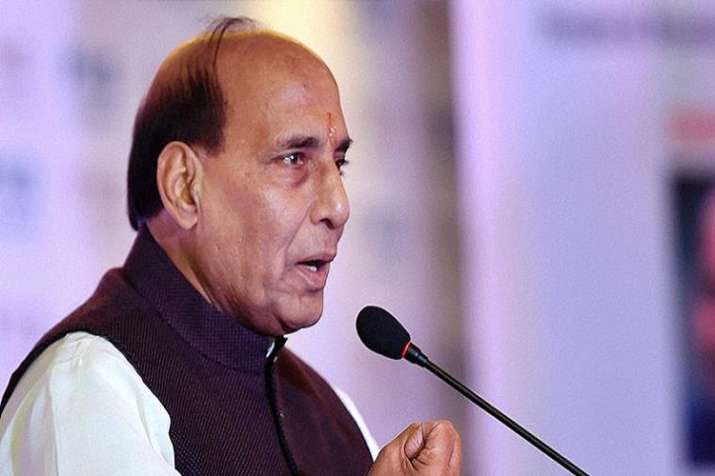 Home Minister Rajnath Singh on Sunday addressed troops of the Rapid Action Force (RAF) in Lucknow and said the menace of Left-Wing Extremism (LWE) will be wiped out from the country in about three years. Speaking at the CRPF camp on the occasion of RAF's 26th anniversary celebrations, the home minister said their action should be rapid and quick but never "reckless."
The home minister further said the number of Naxal-affected districts in the country have come down to about 10-12 as compared to 126 some time back.
The day is not far, may be in a time period of 1-2 or 3 years, that the LWE will be eliminated from the country and this would happen due to your (CRPF) determination, courage and hard work and that of the state police forces, he said.
"I congratulate you on the kind of work you have done in the LWE theatre of the country," Singh said.
The home minister claimed that 131 Maoists and militants have been killed by the force this year, adding that it has apprehended 1,278 of them and has affected 58 surrenders during the same time.
Singh also asserted that Jammu and Kashmir, where the CRPF is deployed as the lead counter-militancy force, has been and will be an "inseparable" part of India.
Stressing that the police forces are like civilised unites, the home minister said they should never do anything that will label them as "brutal."