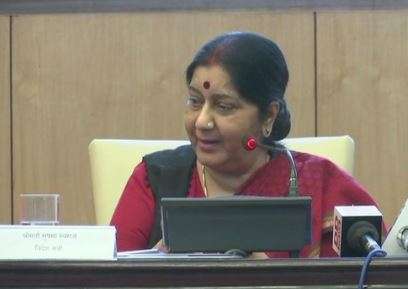 Now, getting Passport gets easier as those interested can apply for the same through Passport Seva app and it will be dispatched to the address, said Minister of External Affairs Sushma Swaraj, on Tuesday.
"Now, through Passport Seva app, people can apply for a passport from any part of the country. Police verification will be done on the address you will give on the app. The passport will be dispatched to that address," news agency ANI quoted Swaraj saying.
The development has come a few days after a controversy involving the issuance of passport to an inter-faith couple hit the headlines.
Last week, a Passport Seva Kendra official was transferred after the inter-faith couple alleged that he humiliated them when they went to the office with their passport applications.
The official, Vikas Mishra was posted in Lucknow.
As per the couple, Mishra asked the husband to convert to Hinduism and pulled up the wife for marrying a Muslim.