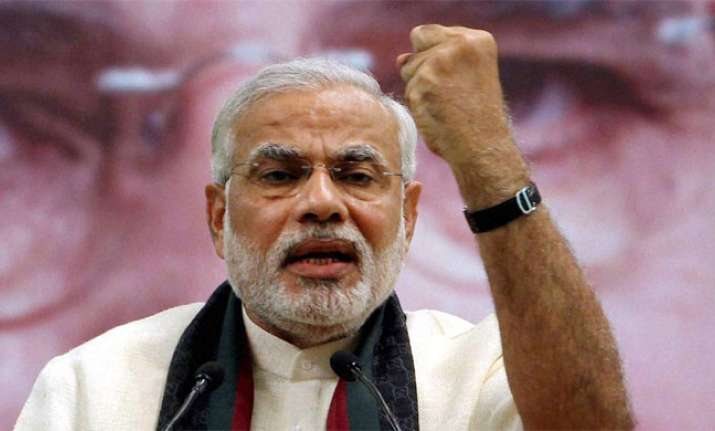 After the shock defeat in Gorakhpur and Phulpur Lok Sabha bypolls in Uttar Pradesh, the ruling Bharatiya Janata Party (BJP) seems to have hit quite a challenging phase where its NDA partners have started questioning the saffron party's commitment to what they call the "coalition-dharma".
The Telugu Desam Party (TDP) has already pulled out of National Democratic Alliance (NDA) over the issue of special category status to Andhra Pradesh, Shiv Sena has intensified its criticism of Narendra Modi government, Ram Vilas Paswan's LJP and Nitish Kumar's JD(U) have expressed their own opinion over certain remarks made by BJP's Union ministers and Om Prakash Rajbhar publicly threatened to vote against the BJP candidates in UP Rajya Sabha polls though he changed tack after his meeting with BJP president Amit Shah.
All these developments give an indication of BJP losing grip over its allies as a result of successive defeat of its candidates in most of the Lok Sabha bypolls that took place after Narendra Modi's swearing-in as the Prime Minister of India.
However, most of the NDA allies refrained from publicly venting either their political differences with the BJP on certain policy issues or grievances over what they called "big-brotherly" attitude of the saffron party which commands majority in the Parliament on its own.
The unexpected drubbing of the BJP in its citadel of UP seems to have encouraged the NDA constituents to assert their relevance in the coalition government. Their message to BJP seems to be clear – don't take us for granted if you want our support in 2019.
However, a recent Bloomberg report has provided a shot in the arm to the BJP leadership which was feeling a bit dejected after the party suffered embarrassing loses in Gorakhpur and Phulpur Lok Sabha constituencies that were represented by UP chief minister Yogi Adityanath and deputy chief minister Keshav Prasad Maurya repectively in the 16th Lok Sabha. 
The Bloomberg report shortlisted 16 countries of the world and analysed how long their leaders might hold off the palace coups, election defeats or waning powers that end political careers.
The report claimed to have ranked the world leaders on "their domestic muscle to see whether they are likely to be shaping events or shaped by them".
The report quoted analysts as saying that Narendra Modi is not only likely to win 2019 general elections but he could also emerge victorious in 2024 Lok Sabha polls and  put on toward 2029 because of two reasons – one, there is no term limitation for prime ministers in India and second, Narendra Modi has no obvious challenger.
Terming Narendra Modi as the most popular Indian politician, the report pointed out that opposition Congress Party is weak and lacks a charismatic leader, adding that the regional rivals are vulnerable to the BJP's formidable election machine.
"Certainly, it seems like they will come back into power in 2019 given their success in state elections and massive popularity—and in 2024, that's also on the agenda," the report quoted Reshmi Khurana, a Singapore-based managing director at the consultancy Kroll, as saying. 
"The absence of a strong opposition makes that highly possible," it added.
As far as other world leaders are concerned, the Bloomberg report predicts that Chinese President Xi Jinping is likely to stay on at least through the next decade. 
About  Russian president Vladimir Putin, the report says that he will have to relinquish presidency in 2024 in view of the constitutional bar but adds that Putin  will retain control over power through a chosen successor. 
The report quotes analysts as saying that Mohammed Bin Salman, Crown Prince of Saudi Arabia, could be in power for decades to come. 
As for North Korean leader Kim Jong Un, the report counted coup, assassination or war with the U.S. as the main risks for him.
"But if none of them topple him, he will probably maintain his iron grip on North Korea for decades, just as his father and grandfather did," the report added.